On Sunday, Ranbir Kapoor rocked the stage with school kids when he celebrated 'Jagga Jasoos day' with kids as marketing master stroke for his upcoming film Jagga Jasoos in Mumbai. Ranbir had great time with kids when he danced with kids on Galti Se Mistake and played different games , Jagga Jasoos fun quiz and answered some blunt questions of those kids. While reminiscing his childhood and school days he stated that he is the most educated person of his family.
Talking about educational background of his family, he said, "My family history in studies is not that good. My father (Rishi) failed in 8th grade, my uncle (Randhir) failed in 9th grade and my grandfather (Raj) failed in 6th grade so I am the only most educated in my family. In my 10th board exam, I got 56.3% but my best of five subjects was 60%".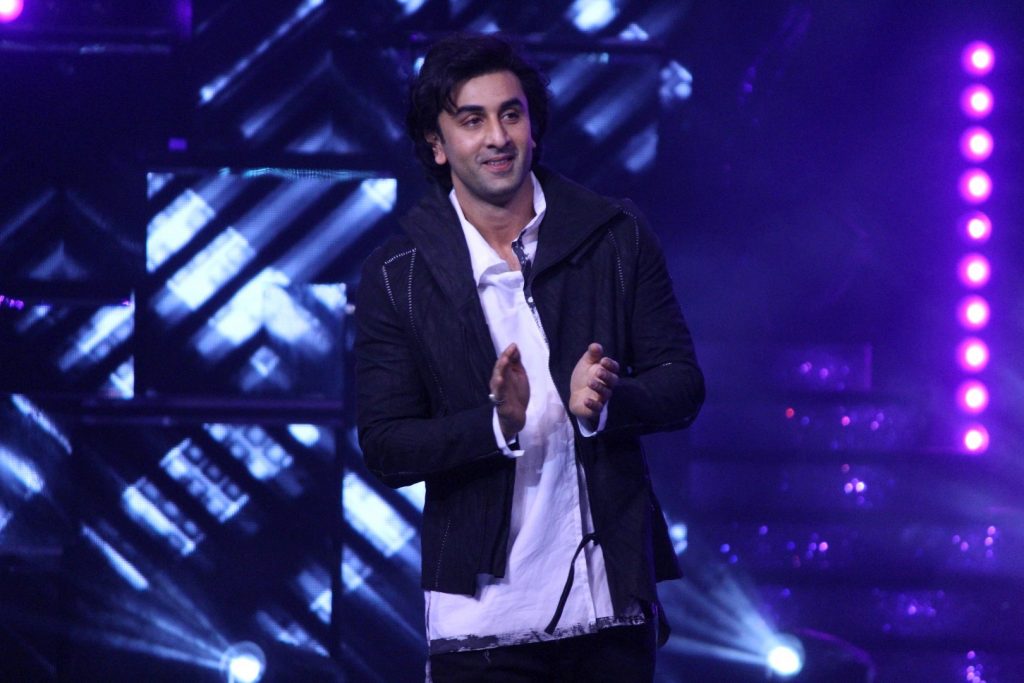 When asked him by kid, what you had become if not actor, Ranbir said, "If I was not an actor then I would have become struggling actor and try to become better actor apart from that I think I always liked to play football but I am 34 year old now so I am becoming older. My knees start paining quickly when I play football but I would tried to be football player if not football player then I tried to coach school football team of under 14 and under 16 boys".
When asked about who is favorite actress, Ranbir said, "Since the time I started watching movies, my favorite actress has been Madhuri Dixit and when Madhuri got married I almost got heart break so Madhuri Dixit is and will always be my favorite actress".
Sharing his childhood memories, Ranbir said, "Very few people know that I am 'outstanding' in my school because I never used to go inside school and always used to be outside school".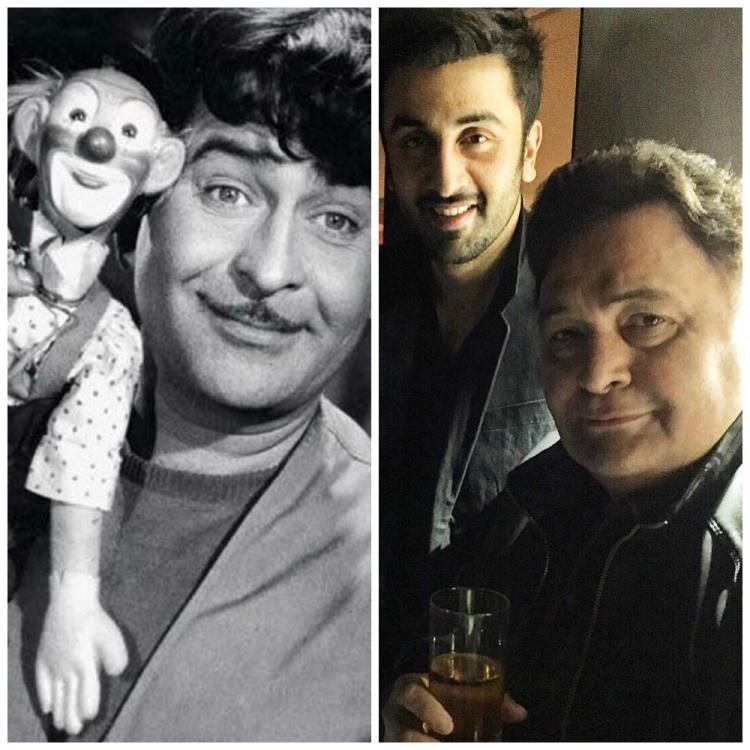 "I have broken glasses and teacher's cars by playing football. When lunch break used to happen then I quickly used to go straight to play football without having food. I think football was the greatest aim of my life at that time. I was below average student in the school and used to always get less marks in exams so my teachers not used to like me that is why I started Playing football that time, I realized that football is one such activity which I like the most and football also likes me that is the reason I fell in love with football."
He also took jibe at his father Rishi Kapoor infamous twitter skills, he said, "When my result used to announce for 3 times in a year so all the time teachers used to call my mother and I used to apologize to my mother saying that I will work hard in next term but my mother always used to threaten me saying if this happens again then next time I will inform your father and hearing that I used to cry because I used to scare of him. There was no twitter at that point that was the good thing otherwise, no one know what he would have posted on twitter".
"My favorite subject in school was PT (physical education). When PT period's bell used to rang then I used to feel really happy and my first subject was, I should not say this, I am proud that I live in Maharashtra, 'Jai Maharashtra' but Marathi was the subject I was very bad at . I always used to fail in Marathi"
Opening up on his naughty side, Ranbir shared, "In my school, every female teacher used to wear sarees and male teachers used to wear formal wear but there was only one teacher who used to taught us English used to come wearing short skirt so In my 2nd grade, when she used to sit behind the table, I used to go down on my knees to see her legs and I was in love with her but for that she even called my mother as well"
"I remember, during monsoons, when I used to go to school but due to heavy rain school used to declare holiday on that day that day used to be best day of my life. You can't compare that happiness with any happiness in the world be it having super hit film in your kitty, nothing can replace that".
In the end he also gave piece of advice to school kids when they asked him about whether he ever thought he would become successful in life, Ranbir said, "I never really imagined that but I always wanted to become actor and do something in films. Over the years I have learned one thing in my life that you should first finish my education and after that just try and do what you love because when you do what you love, you try and work that aspect, you will enjoy your life because you will go to some place or office and if you love what you are doing then there is nothing greater high than that in your life so I hope you will follow what you love and go great things".
Jagga Jasoos is directed by Anurag Basu and it is releasing on 14th July, 2017.