On Friday, Tiger Shroff attended P &G Shiksha initiative joining them as Shiksha Superhero in Mumbai. While speaking to media on the topic of imposing GST on film industry, Tiger stated that it is not the best for us (film Industry).
When asked him about imposing GST on film industry from 1st July, he said, "If ticket prices will go up so keeping that in mind, it will make some sort of difference to ticket sales and the amount of people who go watch movies. I guess it is best not for us (film industry); having said that, if your fan following is strong like Shah Rukh sir or Salman sir or for new comers like us if film is good, and people are liking promos and the songs then I am sure people are going to watch the film irrespective of increased ticket prices."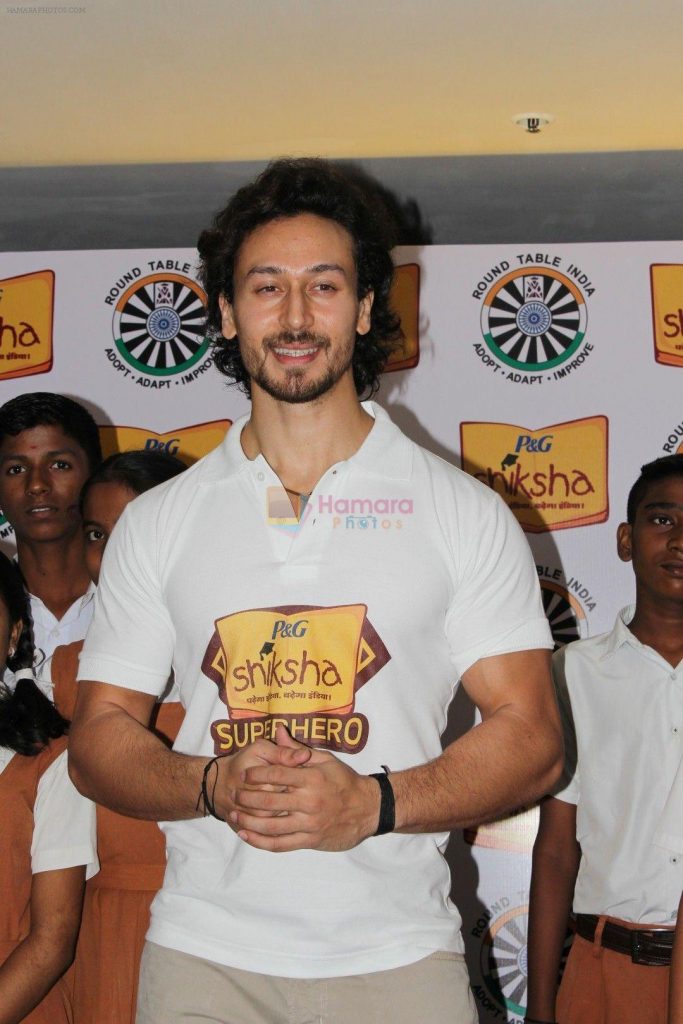 Tiger also talked about his upcoming film Munna Michaeal, he said, "I am very nervous. I need to come back stronger after my third film. This is big film for me".
Tiger also spoke about Rambo 2 in which he will play desi version of Rambo which was earlier played by Sylvester Stallone, he said, "I am very excited for Rambo because it's probably the biggest film that I'll ever do and I have big shoes to fill. The star like him (Sylvester Stallone) has given us green signal to us so for that I am very grateful for him".
Recently, Soha Ali Khan trolled on social media for wearing pink saree and not wishing on Eid being a Muslim, responding to that, Tiger said, "Everybody has freedom of speech. Everybody has right to do or don't do whatever they like. Soha is respected actress and citizen and I don't think she has done anything wrong by wearing something she liked but as I said, everybody has their own opinions to make".
Talking about education in schools, he said, "I feel there should be holistic approach to education. Students should pay attention not only to education but also to sports and other curricular activities because health is everything for me, health comes first so sports education and mental education needs to be on par."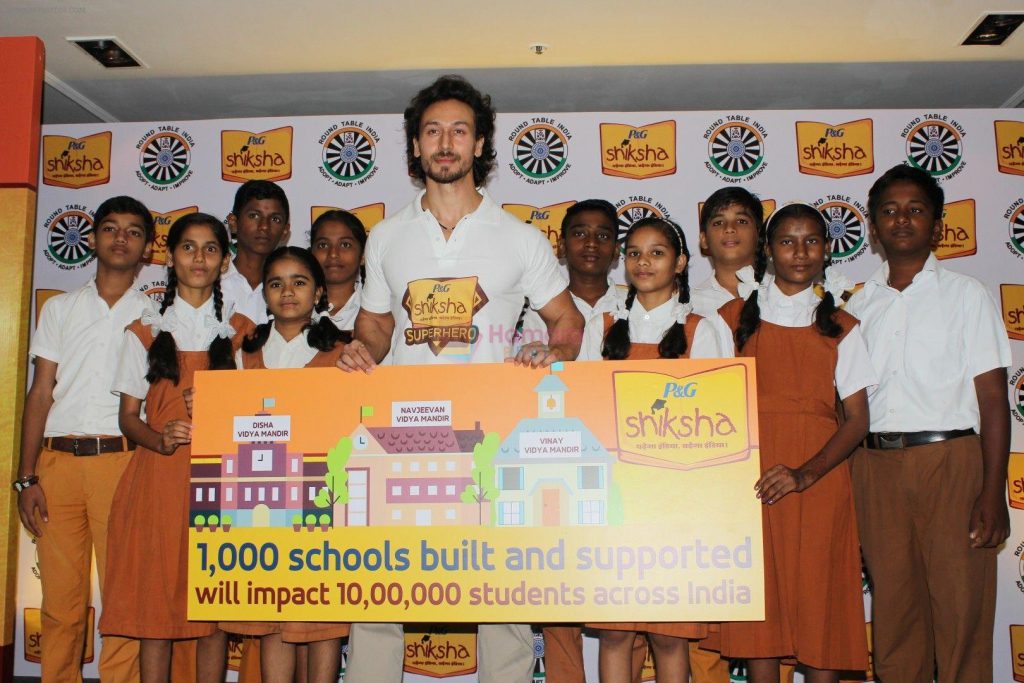 When asked him about his immense popularity among masses right from kids to older generation, Tiger said, "I am very lucky that, right from my first film, I appealed to masses. I don't know why.. but I guess I m lucky. If I can inspire kids then it will be biggest thing for me because i feel it's a responsibility and I want to lead by example and guide them into right direction"
Tiger Shroff is gearing up Sraboni Chatterjeefor the release of Sabbir khan's Munna Michael along with Nawazuddin Siddiqui and Nidhi Agerwal. It is releasing on 21 July, 2017.