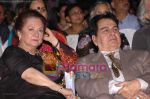 Dilip Kumar: Dilip Kumar is regarded as arguably the greatest actor ever to grace the Indian silver screen. His performances have been regarded as the epitome of emoting in Indian Cinema. Though he has done all kinds of films, he is mainly remembered as the King of Tragedy. In the 1970s roles dried up for Kumar and after 1976 he left films for a five year break. In 1981 he returned with a character role in the blockbuster film Kranti and continued his career playing central character roles in hits. His last film was Qila in 1998. He has since retired from the industry.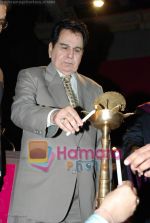 Birthday: 11th December, 1922 in Peshawar, Pakistan.
Spouse: Saira Bano (1966-present)
Debut Film: Jwar Bhatta (1944).
Major Impact: Jugnu (1947).
Successful Films: Shaheed (1948), Mela (1948), Andaaz (1949), Babul (1950), Jogan (1950), Deedar (1951), Amar (1954), Udan Khatola (1955), Devdas (1955), Naya Daur (1957), Madhumati (1958), Aan (1952), Azaad (1955), Mughal-e-Azam (1960), Ganga Jamuna (1961), Ram Aur Shyam (1967), Bairaag (1976), Kranti (1981), Shakti (1982), Vidhaata (1982), Mashaal (1984) and Karma (1986), Saudagar (1991).
Awards: He was the first person to win a Filmfare Best Actor Award and has since then won the award in the same category for 8 times.
Facts we didn't know: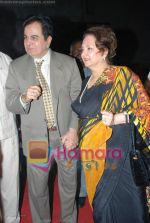 He was born Muhammad Yusuf Khan in Qissa Khawani Bazaar in Peshawar Pakistan in a Pashtun family of twelve children. His father Ghulam Sarwar was a fruit merchant and owned large orchards in Peshawar and Devlali in Maharashtra near Mumbai. The family relocated to Mumbai in 1930s and in the early 1940s Yusuf Khan moved to Pune and started off with his canteen business and supplying dry fruits.
There he was spotted by a leading actress of those years Devika Rani who was also the wife of the founder of Bombay Talkies Himanshu Rai and helped his entry into the Bollywood film industry. She also gave him the screen name of Dilip Kumar.
Bollywood first superstar to hail from Pakistan.
He was the most successful actor of the 40s and 50s and had great success as the legend of Bollywood Amitabh Bachchan in the 70s and 80s.
Is uncle (by marriage to wife Saira Bano) of actress Shaheen, who is married to actor Sumeet Saigal, they have a 6 year old daughter named Sayesha.
During escalating tensions between India and Pakistan, he had agreed to accept an award from Pakistan, and was threatened by workers of an extreme right-wing political party in Bombay, India. He actually wrote to the Prime Minister, Atal Bihari Vajpayee, for protection. The threat has now subsided with improved relations between India and Pakistan.
Has been a member of parliament.
At the time of marriage, he was 44 and Saira Banu was 22.