Rajesh Khanna: No rise or fall of a star has been as been quite as dramatic or spectacular as that of Rajesh Khanna. From 1969 to 1972, the Rajesh Khanna phenomenon swept Bollywood off its feet and the hysteria he generated was unlike anything seen before and after. As superhit followed superhit and women all over the country swooned over him, Rajesh Khanna admitted feeling 'next to God.'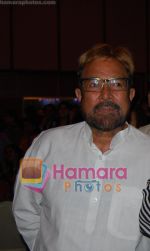 In fact, Rajesh Khanna could perhaps be called Hindi Cinema's first superstar. And yet in one of life's greatest ironies just 5 years later by 1977, his career was in shambles as film after film began failing at the box office. As he fell to the 'angry young man' onslaught of Amitabh Bachchan and found himself totally rejected by filmgoers it is said he went to his terrace in heavy rain asking God not to test his patience…
Birthday: 29th December, 1942 in Amritsar.
Spouse: Anju Mahendru (late 1960's – early 1970's) (divorced).
Dimple Kapadia (1973-1984) (divorced).
Debut Film: Aakhri Khat (1966).
Major Impact: Baharon Ke Sapne (1967).
Successful Films: Aurat (1967), Khamoshi (1970), Aradhana (1969), Sachaa Jhutha (1970), Do Raaste (1969), Bandhan (1969), Doli (1969), Ittefaq (1969), Safar (1970), Anand (1970), Andaaz (1971), Kati Patang (1970), Amar Prem (1971), Bawarchi (1972), Namak Haram (1973), Avishkaar (1973), Daag (1973), Aap ki Kasam (1974), Prem Nagar (1974), Roti (1974), Amardeep (1979), Thodi si Bewafai (1980), Agar Tum Na Hote (1983), Avtaar (1983), Souten (1983).
Awards: Three times winner of the Filmfare Best Actor Award.
Facts we didn't know:
He was originally Jatin, an orphan, born on 29 December 1942 in Amritsar, Punjab, India. He was adopted by the Khanna family.
When Jatin took an interest in acting, his foster father disapproved, however, Jatin persisted and won the Filmfare Talent Contest in the early 1960s.
Rajesh also had a brief stint as a politician and was elected Member of Parliament for a 5 year term from 1991 through to 1996 representing New Delhi as his constituency. He also starred in 3 movies during this period. He does continue to appear on the tinsel screen as a character actor, often playing the part of a parent of the leading woman/man.
Rajesh also appeared in two serials 'Ittefaque' and 'Apne Paraye' on television during 2001-02.
He was the winner of six awards and was nominated for about a dozen.
Enjoyed a godlike status in his prime time (early 70s) with female fans writing letters in blood to him. The hysteria was unique till 'ShahRukh Khan' 'exploded' in early 1990's and created a comparable mania.
He recommended actor Jeetendra to go into movies.
He is a life member of International Film And Television Research Centre and International Film And Television Club Of Asian Academy Of Film And Television.
Known as the first Superstar of Hindi Cinema. He formed a great team with Singer Kishore Kumar and Music Director R D Burman and together they have given such songs which are immensely popular even today.