Sania Mirza has received numerous awards including the Padma Bhushan, the Padma Shri, the Rajiv Gandhi Khel Ratna and the Arjuna award. he biggest motivation when I started playing was my love for tennis. My parents played an important role. Today it's only because I love competing. I love the sport. I miss the feeling of winning. That's what we were born to do. I love being out here and travelling the world. It is hard work but we have a blessed life.
Sania said
It is a huge honour for me. Like when I got the Khel Ratna, I flew back from America just for three days to receive the award. Also, the Padma Bhushan award means you are recognised by your whole country, your government and it's the biggest honour living in our country as a person we can have. I feel extremely privileged and honoured to receive these awards. This is something that motivates us, inspires us to work harder and try and achieve more glory for the country.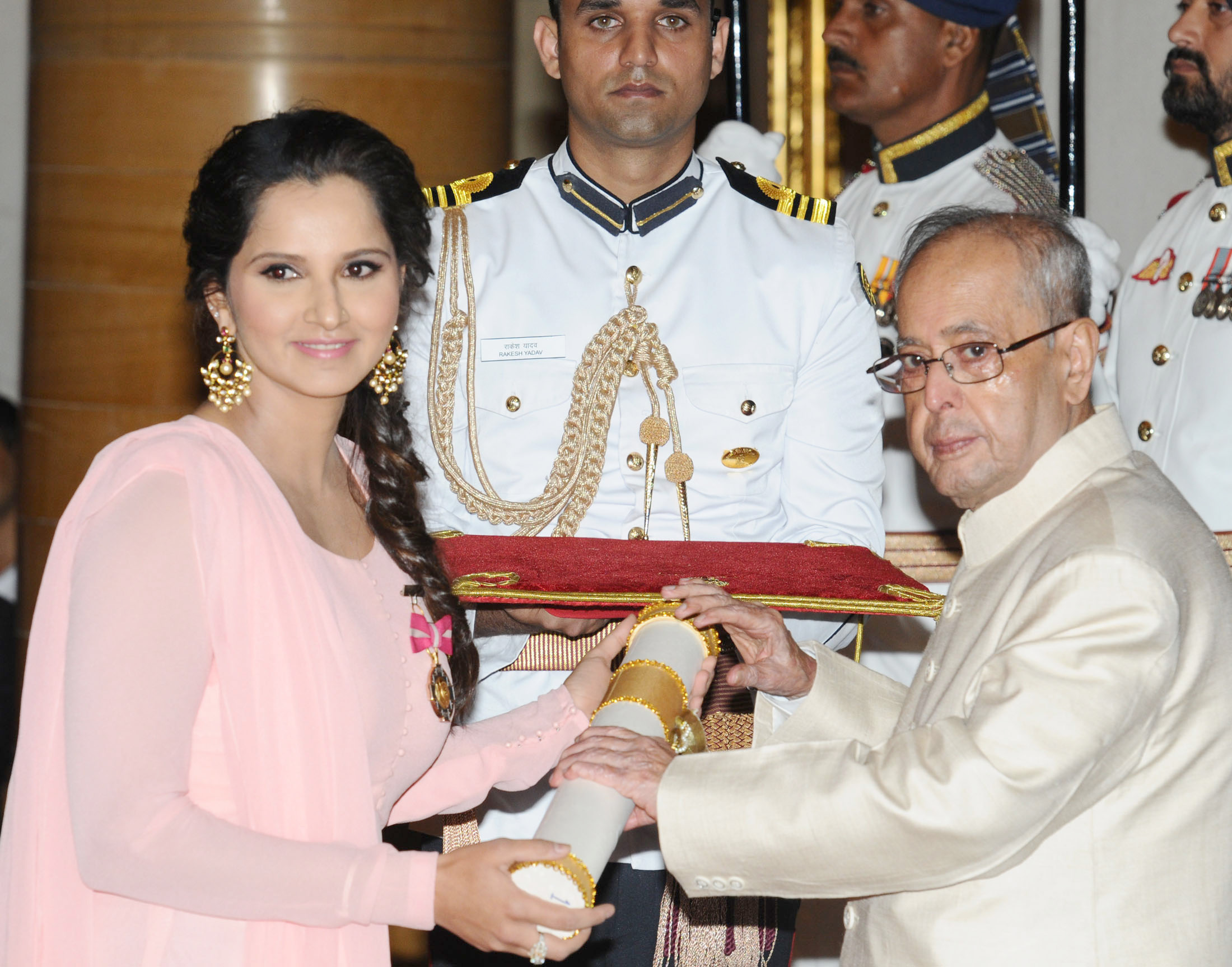 To stay No.1 as long as possible. That's what we play tennis for. Very few are fortunate enough to get there. I feel blessed to be in this position. Our goal is to win every tournament we play but trying to win a Slam is very important to us.