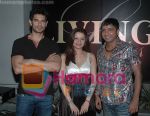 Living Liquidz launches at Tata Star Bazaar A luxurious liquor shopping experience. Mumbai, 12th of October, 2009 : Moksh & Manish Sani took the pleasure of hosting an evening to announce the launch of 'Living Liquidz' – a luxurious liquor shopping experience along with a Wine Bar 'n' Café at Tata Star Bazaar, Andheri on the 10th of October 2009. The guests of honour were none other than Tanya & Kishen Kumar.
Those who graced the occasion were none other than Kishen & Tanya Kumar, Keith & Samyukta Sequera, Bappi Lahiri, Sukhwinder Singh, Vashu Bhagnani & Argentinian Band 'Space Garage'.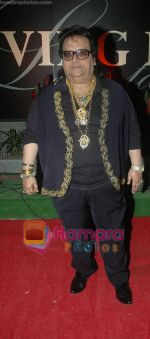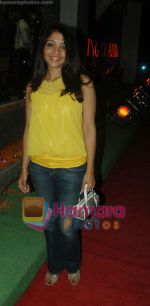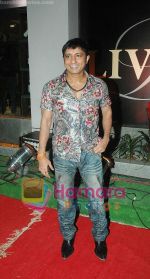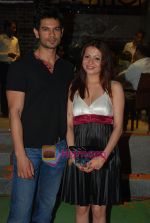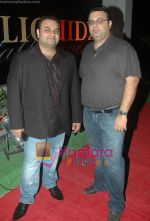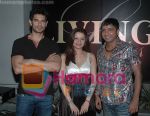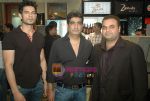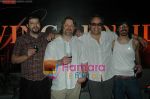 The launch of Living Liquidz is a breakthrough in the Indian shopping experience; with the city's first, largest & most eloquently designed, full spectrum liquor store accompanied by a quaint Wine Bar 'n' Café with delicious desserts from Deliciae & exquisite wines from FineWinesnMore (FWM).
Offering over 1000 different types of liquor brands & more than 300 wine labels covering every region of the world, Living Liquidz is a venture by entrepreneur Moksh Sani (Managing Director) & Manish Sani (Chairman). An initiative to make available, exclusive wines, beer & more to the common man and promote the concept of fine wines as a part of the urban cosmopolitan lifestyle.
The new ' Living Liquidz' store at Tata Star Bazaar will be one of its kind in the country ; as it not only houses exclusives brands but also offers the customers free wine tasting for Indian and international brands at its Wine Bar 'n' Café . Living Liquidz will also conduct wine training & bar tending workshops.
About Finewinesnmore(FWM)
FineWinesnMore (FWM) is a leading importer, distributor, and marketer of premium wines, spirits & beverages. The company offers a wide bouquet of wines from its 160 varietals, all of which are exclusive to India. In addition to wines, FWM also offers premium champagnes, like Canard Duchene and top quality rum such as Rhum Clement and Sunraysia Five Star Luxury natural Juices.
FWM has established itself as a credible, qualitative and innovative player in the Indian wine industry in a short time by building brand equity for its internationally reputed F&B partners and presenting a unique interactive platform (www.fwmclub.com) which brings consumers and producers together to share knowledge and passion in the world of wine and related lifestyle products. FWM is focused on providing an environment for building a community of lifestyle connoisseurs through consistent interactions between consumers and specialists