On Wednesday, Tiger Shroff, Nawazuddin Siddiqui and Sabbir Khan attended song launch titled 'Swag' from their upcoming film Munna Micheal in Mumbai. While speaking to media, Nawazuddin stated that Munna Michael gave him the opportunity to face my insecurity about dancing.
Talking about dancing for the first time in Munna Michael, Nawazuddin said, 'Earlier, there were blockage about dancing in my mind as I hasn't danced in real life so through this film, I came to term with the insecurities I had with dancing and it gave me opportunity to face my insecurities about dancing that was really important for me."
Talking about initial period of dancing in this song, Nawazuddin said, "When I saw Tiger dancing, I felt embarrassed with kind of dancing he was doing. When I used to be on sets, I used to feel like it is going to be impossible for me to match up to his steps. My director tortured me to do dancing in this song but I told him not to keep my dancing in the song as I have never danced in my life"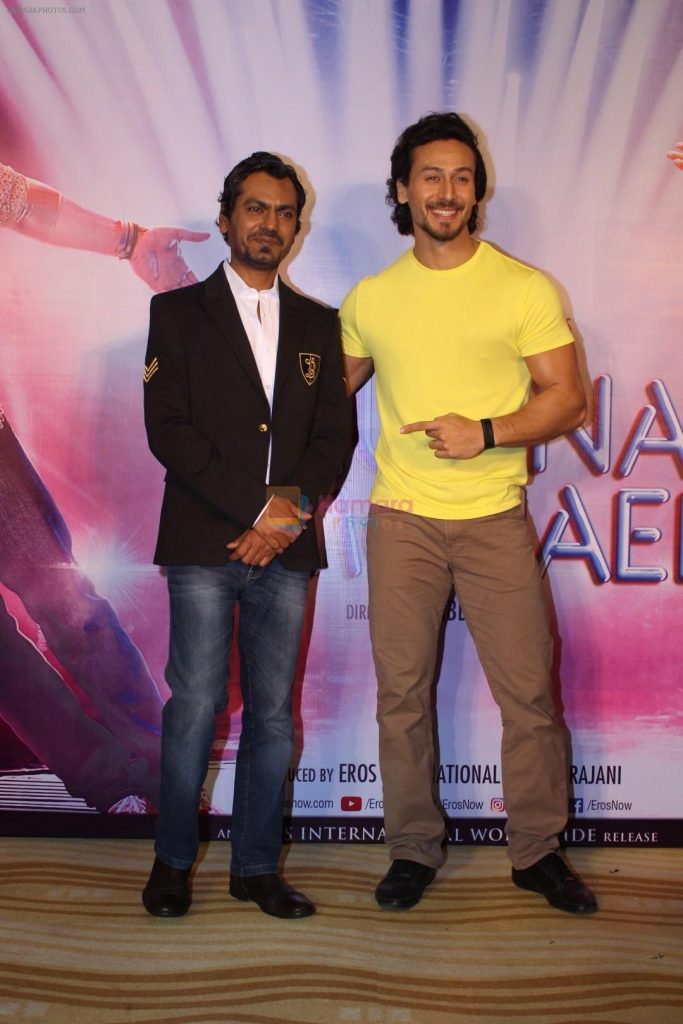 He added, "On the first night after the shoot of the song, I wasn't able to shoot because I was thinking that so much. Initially, it was impossible for me though I did practice of it for 2-3 days for the song but gradually, I started to enjoy the process and I am thankful to Tiger and Sabbir bhai because I used to observe Tiger and used to think that if I am able to achieve 1 % of what Tiger is doing then it will be enough for me and now I feel that I have got so used to it that in my next films I might shake a leg".
Nawazuddin also shared his daughter's reaction when she saw him dancing, he said, "My daughter was also wasn't happy with the way I am dancing just like Tiger is in that song when she first saw me dancing"
He added, "I don't even remember the time last time I danced may be I was 8-9 years of age when I last danced".
Munna Michael is releasing on 21 July, 2017.