Versatile actor Pankaj Interacted with media on the eve trailer launch of his upcoming film Gurgaon on Friday in Mumbai. While interacting with media, Pankaj Tripathi revealed that his character has shades of grey in the film.
Talking about his character in the film, Pankaj said, "My character is head of the family in the film. It was challenging role for me as it has many layers to this characters. It has shades of grey. Some people will like him and some people might not, in both situations it will be very satisfying for me as an actor. My age and experience is very different from this character in real life. I feel playing certain character helps you to grow in your real life so this was such character"
"My director gave me full freedom to this character on my own and I feel cinema is collective medium so with inputs from everybody around me, I tried to essay this character so I hope people will like the film and my character".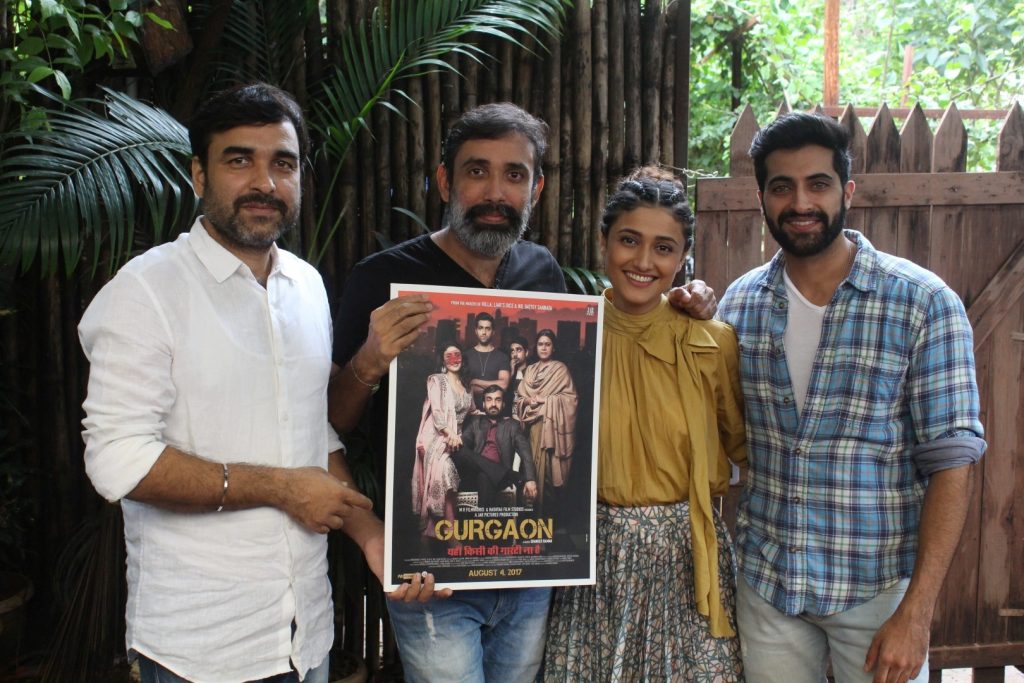 In Gurgaon film, there is lot of use of Haryanvi language  so when asked Pankaj whether he made any preparation to learn the language, he said, "I didn't much worked on language of my character because I feel rather than giving importance to language you need to focus on body language of that character. I belong to Bihar and I am also not mimicry artist so no matter how much I work on that I knew that I will not be able to speak fluent Haryanvi and other point is that if I speak fluent Haryanavi the audience from other states might not be able to understand the dialogues. We have not made a Haryanvi film. It's a film from people across the world so I kept my language simple in the film."
Gurgaon and Jab Harry Met Sejal is releasing on same dates so when asked him about any pressure, Pankaj replied, "I am not taking any kind of pressure because I feel I am not that big actor and films are not riding on my shoulders. My job is only to act and I tried to give my all efforts in that aspect other than that I don't think much about result of the film."
"As far as our film clashing with Shah Rukh's film, I feel audience does get divided when your film is releasing with a big film. Each week, there are 2-3 films are releasing but people have different tastes in life. It is not necessary that each individual of the country will go to watch only Shah Rukh's film. I feel our film is made for different kind of audience so I feel ultimately it's a choice of people that what kind of films they want to watch"
Pankaj is also working in Ashwiny Iyer Tiwari's Bareilly Ki Barfi, he said, "It's a very sweet film and landscape of that film is very different. I have very interesting role in that film as well. I am playing role of father in both films but both fathers are very opposite to each other".
Gurgaon tells the story of Kehri Singh, a real estate baron, who runs his business Preet Real Estate in his daughter's name. She is his lucky charm. Kehri Singh's oldest son Nikki Singh is often sidelined by his father as a good for nothing, who only brings bad luck. Driven by his need to pay off a large debt to a local bookie, Nikki Singh sets off a chilling chain of events, that unwittingly force his cold-blooded father to confront his buried past.
Gurgaon, starring Akshay Oberoi, Ragini Khanna and Pankaj Tripathi, is the directorial debut of National Award winning cinematographer Shanker Raman.
It is releasing on 4th August, 2017.