On Thursday, Karan Johar and Shahid Kapoor's wife Mira Rajput attended book launch of celebrity nutritionist Pooja Makhija's new book 'eat.delete.junior' in Mumbai. Karan has opened his production house Dharma Production when started to direct movies and over the years, he has produced many movies under his production house and also gave opportunities to new filmmaker under his banner but while speaking at the event he stated that his kids are finest Dharma Productions literally and otherwise.
Karan Johar gave birth to twins via IVF in February which named Yash and Roohi.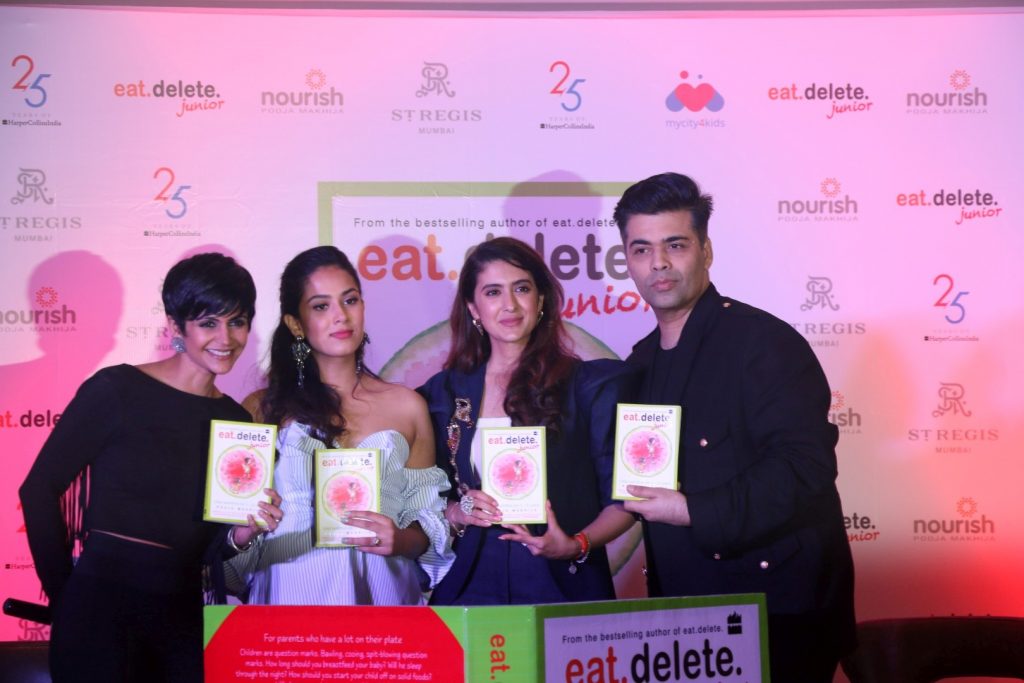 When asked about experience of Parenthood, He said, "It is daunting, exhilarating and shocking in my case. It's just everything that I thought it would be and everything that not. I still look at them and can't yet believe that they are mine. I am just blessed at every morning by their presence. I always say that they are the finest Dharma Productions literally and otherwise."
Talking about his food habits as a child, Karan said, "When I was young, food was my sibling because the lack of one or because any other option available to me so I decided to be friend food and All I did was consume that friendship in excess as a result I grew into a very large human being. All I did was think, eat and breathe food. It became do difficult that there was no therapy at that time but I knew I was definitely candidate for therapy to get over my incessant food eating habits"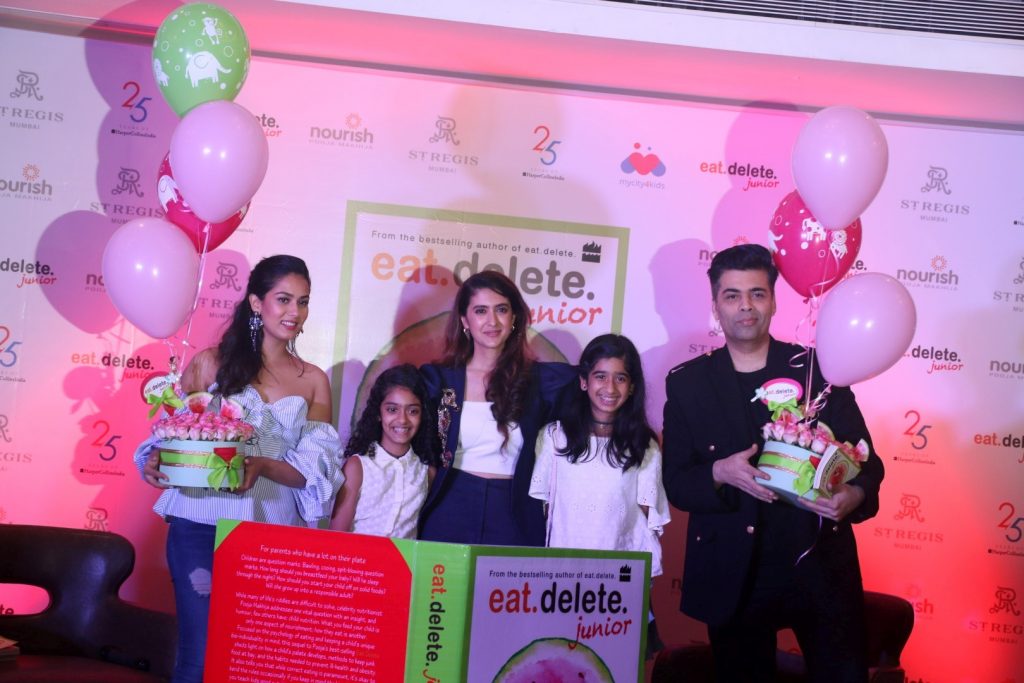 He added, "My relation has been with so many ups and downs with food. There is always stress on that zone which is why books like these or people like Pooja and forces like nutrition are so critical. I feel, as kid, they should have fun and they should enjoy what great about the food but there are so many indulgences that we tend to kind of get into that can be completely avoided".
Karan also talked about challenges of parenthood in terms of nutrition, he said, "I am half Punjabi and Half Sindhi so food was big part of our daily life if it wasn't on the table then it was on discussion zone. We either talked about it or we ate it. I feel we give so much of importance to food in our country. At lunch, we discuss the menu to have in tea and dinner and by the time we go to sleep in the night we think about tomorrow morning's breakfast so it kind of goes into loop and I don't think my children to go through issue which I gone through."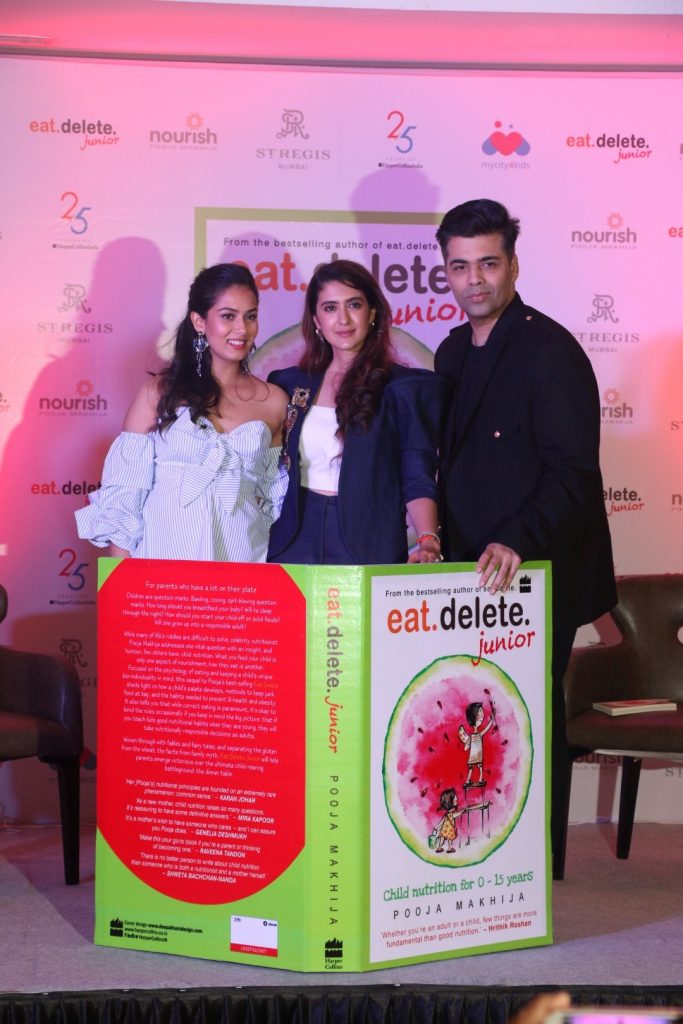 He added, "I am playing both mother and father in this dynamic so I have double role to play and for me, it's even more daunting. I have told myself that I am not going to be hysterical hyper parent because I see so many of them around me and specially leading actress who become mother. From leading actress they become paranoid parent but when I see young parent like Mira then it is refreshing as they make feel you younger when I have 23 year old to call for parental advice. Mira and I chatted a lot and I planned the best of friendship of our children. I can't wait to get on those mother's what's app group chat where I will be oldest yet the youngest member. I am even all set with little play room in my office because that's how I will be able to spend quality time with them".
Earlier, Karan's twins Yash and Roohi born prematurely via IVF on February 7 were in neonatal intensive care unit for almost one month and after discharging them from hospital Karan wrote a twitter note in that he mentioned that he was terrified and his heart sank when he first got to know that there were complications with their birth.