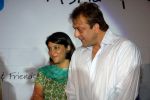 Dive deep into the ocean of this talented group and start an adventurous expedition to uncover the treasures hidden under the sea. Sanjay Dutt, Akshay Kumar, Katrina Kaif, Lara Dutta, Zayed Khan – what a casting coup You know them well…
In the deepest of the Blue, sway to the music of Acadamy Awards and Bafta winner A. R. Rahman. A musical wizard, who has made history itself, proud by entering its pages time and again.
Rock to the energy of the international sensation Kylie Minogue who not only croons but moves with her enchanting persona. You won't be able to get her out of your head.
Let Pete Zuccarini, take you deep down to introduce you to the underwater heaven that is Blue – the man who has done breathtaking cinematography in Hollywood blockbusters like The Pirates of the Caribbean, Deja vu and more.
Fight all your inhibitions with Action Director James Bumalick, of Indiana Jones fame, as his adrenaline pumping action sequences vanquish all your fears.
Experience speed at its purest with George Peters, the ULTIMATE ARM operator who has added adrenaline to Hollywood hits like The Dark Knight, Polar Express, Superman is Back & Mr & Mrs Smith
Explore the unique sounds of bubbles, lashing waves and the pure Blue surf with the Academy Award winner for Best Sound Mixing Resul Pookutty.
Watch the stars turn into style icons by donning ensembles designed by the best in India – Manish Malhotra, Rina Dhaka, Rocky S, Narendra Kumar, Surily Goel and Naveen Shetty.