Parineeti Chopra and Ayushmann Khurrana spent their Sunday lounging around to keep awake for a night shoot for their upcoming film 'Meri Pyaari Bindu'.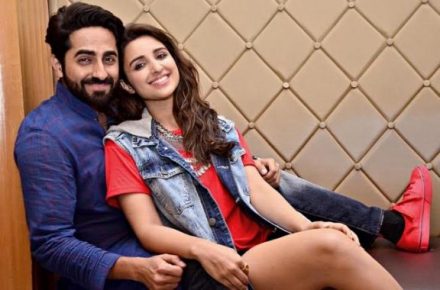 Ayushmann, who will be seen playing a Bengali writer in 'Meri Pyaari Bindu', re-tweeted the 'Ishaqzaade' star's Twitter post and wrote: "Going through some cray night shifts. Ahem."On Sunday, the actress gave her fans a glimpse of a tattoo she got done just above her ankle. The tattoo denotes freedom
"Lounging around on a Sunday. Only way to keep awake at night shoots," Parineeti poster on her Instagram account.