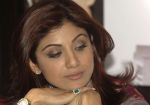 Mumbai, July 19 (IANS) Actress-turned-producer Shilpa Shetty says her company S2 Productions will concentrate purely on making commercial movies. "The Indian audience still does not accept socially relevant movies and prefers commercial cinema which provides light entertainment," said Shilpa, who has become an international celebrity after her historic win on Britain's reality show "Big Brother" in 2007.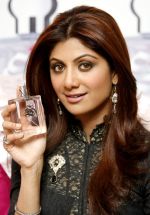 "I am not here to incur losses by making socially relevant movies. Our company will concentrate purely on commercial cinema and I have no intention of making socially relevant movies," Shilpa told IANS in an interview. Barring a few exceptions like "Taare Zameen Par", the audience has rejected most socially relevant movies, she said.
"How many socially relevant movies were successful? You can count them. I admit 'Taare Zameen Par' worked despite being a socially relevant movie, but it was an exception. I can tell you about many movies which people don't even know the name of," said Shilpa who was appreciated for her serious performance in Anuraag Basu's "Life… in a Metro".
"My movie 'Phir Milenge', which was on a sensitive issue like AIDS, did not even get noticed. Neither was it commercially successful nor did it win any award. It is really disappointing." The actress, along with Formula One Racing driver Lewis Hamilton, received the Global Diversity Award in Britain for their contribution to the "diversity agenda".
Shilpa is also the youngest celebrity to receive the honorary doctorate degree by Britain's Leeds Metropolitan University – with Amitabh Bachchan, Yash Chopra and Shabana Azmi being some of the other recipients. "The head of the university watched the show ('Big Brother') every day. He told everyone to watch it for educational purposes. He wanted them to see how a person deals with other people in adverse situations."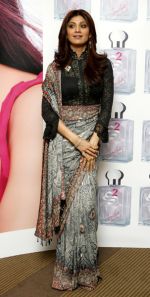 About her experience on the show, Shilpa said she never knew that she would have such a tough time. "The 14 weeks of complete isolation from the outside world was a rare experience that I would never forget in my life. "But the moment I came out it was a different world all together. Everyone in Britain knew who Shilpa Shetty was. I had become an international celebrity. I was there in every television channel and in the headline of every newspaper. It was a new beginning for me."
However, the actress was hurt by the Indian media's attitude towards her during that period. "What hurt me most is the fact when I was appreciated by the people there, my own Indian press was putting me down." What peps her up is the fact that her win in the reality show was a great step towards mitigating racial discrimination.
"It bridged the gap between black and white. After my win, many blacks who have not been able to express themselves got the courage to fight for their rights. It was not just a show, it was a mass awakening against racism."
— By Devapriyo Bhattacharjee