Ranbir Kapoor, who is working with Anurag Kashyap in "Bombay Velvet" and who has worked with the latter's brother Abhinav Kashyap in "Besharam", says both the filmmakers differ in their working styles.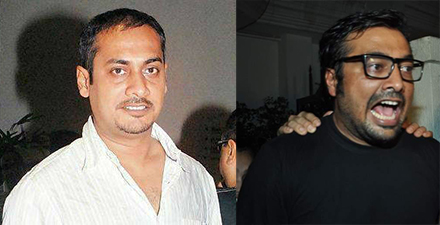 Both of them are very different filmmakers. I am doing a light film with Abhinav Kashyap in 'Besharam', while Anurag Kashyap's 'Bombay Velvet' is an intense film
"Besharam" will witness Ranbir Kapoor in a street smart role and in "Bombay Velvet", he says he plays a boxer.
In 'Bombay Velvet', I play an intense character. I am playing boxer. It's about the 1950s and 1960s. We have already shot for 50 per cent of 'Bombay Velvet'. We shot in Sri Lanka. It is an interesting character and an interesting film.
…said Ranbir Kapoor, who features in the movie with Anushka Sharma and Karan Johar.
Ranbir Kapoor is happy to experiment with his roles.
I am testing myself, but if I don't try, then there is no fun. I want to break my image and shock the audience. Abhinav Kashyap wanted to make a simple film. My character is very loud and I have experimented again to do some different genre. The audience might slap me and say do films like 'Barfi!', but if I don't try, how will I get to know.
"Besharam", which also features Ranbir Kapoor's actor parents Rishi Kapoor and Neetu Kapoor, will release Oct 2.