Jewellery brand Tanishq's Queen of Hearts ad features actress Deepika Padukone gifting a necklace to her manager as a mark of gratitude. It's a real life moment brought alive in an ad — a practice a lot of brands are adopting in order to establish a better connect with consumers, says an expert.
Lending a touch of reality to ads — which are often aspirational in nature — is becoming a trend.
Talking about this, Deepika Tewari, General Manager – Marketing, Jewellery Division, Titan Company Limited, told IANS in an email interview: "This bridges the connect between the consumer and the brand. The consumer becomes part of the brand evolution process.
"But brands aren't built on trends, so I would caution brands who choose it only because it's a trend."
"Campaigns that work best are the ones that tap into the psyche of the consumers, in which their aspirations and desire are tapped into. They connect to the consumer on a personal level," Tewari added.
The Queen of Hearts ad featuring the "Bajirao Mastani" star portrays the warmth she shares with her colleague.
In the film, Deepika finds it hard to choose between two necklaces from the collection. When she asks her manager to choose, the latter tells her about the necklace she prefers and expects the actress to wear it for the event the next day. But when Deepika wears the other necklace, her manager reinstates the one she prefers.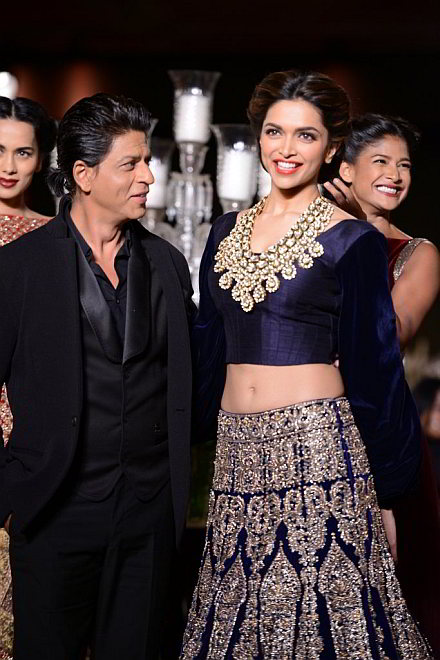 This moment is when Deepika reveals that the necklace is a gift for her manager and was always intended to be — a mark of the actress' graciousness. The film ends with the two of them sharing the spotlight on a glorious night.
Tewari said that as Tanishq's ambassador, Deepika was a perfect choice for her "balance of glamour and rootedness".
"Deepika is the most successful actress in India right now. But her roots are that of humility and grace that work for us for her to be our choice as the brand ambassador. She has warmth inspite of her stature and an honesty that is tandem with the brand's inherent values," Tewari said.
How did the idea of the script come about'
"All our films and stories are abour real people and real relationships. When we decided on Deepika as our brand ambassador, we were clear we wanted people to see her real family and values," Tewari said.
"We have heard about a lot of stories about her kind heartedness to the people who have been instrumental in her success and thought that it was best to bring out this side to show people her real personality," she added.
An earlier advertisement by Tanishq also featured Deepika's parents. Did it take a lot of convincing'
"Tanishq is about celebrating relationships. We only saw fit that her parents play their actual roles as parents in the advertisements. They were very co-operative.
"They initially had some inhibitions in front of the camera, but because the relationship is real, the chemistry between Deepika and her parents is very seamless. And being true to her nature, she really encouraged and supported them through the campaign," Tewari said.