By Subhash K. Jha
Not since Satyajit Ray's "Pather Panchali" has an Indian film garnered as much encomium from the hard-to-please western critics as Ritesh Batra's "The Lunchbox". He is overwhelmed.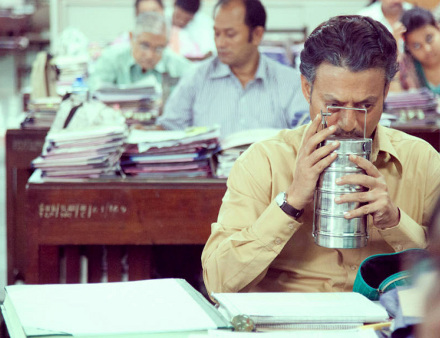 I've just returned from (film festivals in) Telluride and Toronto. The response was overhwhelming. I knew 'The Lunchbox' would be liked. But I never knew it would be so loved. We were just trying to be honest to every moment in the script. We didn't have any hidden agendas.
said Ritesh Batra.
This was Ritesh Batra's first time at the Telluride Film Festival and he was bowled over by its intimate atmosphere.
Only 24 films are shown. A lot of screens are left vacant to be filled on demand later. I was very pleased when 'The Lunchbox' ended up filling up many of those vacant screens. There were so many screenings of my film that I didn't get a chance to watch any other film. It was screened seven times at Telluride. I just kept introducing the film over and over again. Michael Moore and Salman Rushdie tweeted about the film.
The debutant feels the film has captured western fancy because it's innately Indian.
A lot of films that people outside India have been seeing from India are not Indian enough. What really works for 'The Lunchbox' is that it's very Indian in flavour.
The Toronto Film Festival was equally inviting.
Irrfan Khan and I were in Toronto together. We were both overwhelmed by the response to the film. The film screened in the Gala section. Around 2,000 people watched it together. Irrfan has been a great asset to the film.
However, Ritesh Batra doesn't feel the burden of being anointed the 'Next Best Thing'.
I still work the same way I used to earlier. I haven't allowed myself to lie back and enjoy the praise. I am still writing every day.
Featuring Irrfan Khan, Nawazuddin Siddiqui and Nimrat Kaur, "The Lunchbox" is being promoted and released by Bollywood filmmaker Karan Johar Friday.