The story of ROAD, MOVIE continues its successful international launch with its Middle East premiere at the inaugural Doha Tribeca Film Festival (DTFF) in November. This third accolade in quick succession follows its crowd pleasing reception at its world premiere at the Toronto International Film Festival in September and its eagerly awaited Asian premiere at the Tokyo International Film Festival later this month.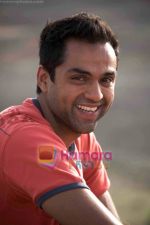 Dev Benegal's sharp script that was selected by Cinefondation, Cannes 2006 contains many universal themes such as love, family, adventure and freedom that makes it so appealing to international audiences, offering distributors a Hindi film will true crossover potential. International sales agent Fortissimo Films is handling territory rights, their first Hindi language picture. The movie was co-produced by Indian Films' and acclaimed producers Susan B. Landau and Ross Katz. International marketing is being coordinated by Studio 18.
Advisory to The Indian Film Company, CEO Sandeep Bhargava said "The triple festival selection of Toronto, Tokyo and now Doha Tribeca confirms ROAD, MOVIE's global appeal and crossover potential. DTFF is a perfect fit as it offers the best work from independent filmmakers to cinema lovers across the Middle East. We hope the public audiences in Doha enjoy the film as much as they did in Toronto."
ROAD, MOVIE which has been described as 'India's Cinema Paradiso', follows Vishnu (played by screen sensation Abhay Deol) as a restless young man who rejects his father's faltering hair-oil business and hits the road with a traveling cinema in search of freedom. Colorful and full of unforgettable characters, ROAD, MOVIE celebrates India's panorama and the pure love of film. Deol is supported by Bollywood actor/director Satish Kaushik and festival favorite Tannishta Chatterjee. The picture boosts stunning cinema-photography from the Rajasthan and Gujarat region, with a memorable score by Michael Brook.
Dev Benegal's debut feature English, August (1994), was hailed as a landmark in contemporary Indian cinema and ignited a wave of independent Indian filmmaking. His second feature Split Wide Open premiered at the Venice International Film Festival in 1999.