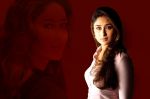 Debutante director Prem Soni is presently preparing to shoot a special song for his film Main Aur Mrs. Khanna with its lead stars Salman Khan, Kareena Kapoor and Preity Zinta in Mumbai. Unit sources claim a huge set is presently being erected for the song shoot the cost for which will run to Rs. 80 lakhs.
This song will be shot between 20th to 25th March in a Mumbai studio. Farah Khan who has become very selective about her choreography assignments after turning director and now mother especially, will be choreographing this special song. With this song the entire shooting of the film will be completed.
Sources further inform, "All those who have seen the rushes just can't stop gushing about the film's magnificent look and the chemistry shared between Salman and Kareena who were last paired in the romantic tragedy Kyon Ki directed Priyadarshan. Sohail and Preity who have very significant roles in the film too are outstanding in their roles."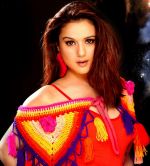 A joint co-production between Sohail Khan Productions and UTV Spot Boy, the film is all set for a 3rd July, 2009 release. It tells the story about Samir and Raina who have a fairy tale marriage, Samir gets his dream job and they both have a great life… and everything they could ever want! Until one wrong decision leads to them parting ways, maybe forever!
Vikas Behl COO UTV Spot Boy tells us, "Main Aur Mrs Khanna is a beautifully weaved film with a simple story line. This is surly to strike the right chord with the audience like our other films. And with such a talented bunch of actors and team I am sure the film will garner the required accolades from the audience."