Earlier it was Asin chilling out on working holiday at France and now Sameera Reddy takes her turn. The bootylicious babe is spotted freaking out across the locales of France as she is shooting for her Tamil movie 'ASAL'.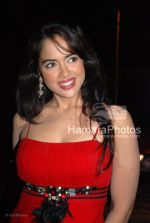 Whenever she has got nothing to do before the lens, the hottie takes her way out inventing more about the place.
Says Sameera:
"France isn't something new to me as I've been visiting it very often. But every time you visit the place, there's whole lot of new things found here. It's a place everyone must visit before they die. A sight of the Eiffel Tower in night gives you the feel of 'Paradise on Earth'."
Sameera Reddy seems to be much in love with the place and keeps visiting the Fashion Capital of World very often.
So, what makes France so special for her?
"People over here are so humble and kind-hearted and helping each other…"
says the Reddy girl who is shooting with the South Indian Superstar Ajith Kumar for 'ASAL'…
–R. Richard Mahesh