"Satyagraha: The Story Behind the Revolution", a book tracing the months of hard work, fun on the sets, costume crises, art direction accidents and how a team of people came together to tell a story of a revolution, was launched here Tuesday evening by the eclectic and talented team of Prakash Jha's forthcoming movie.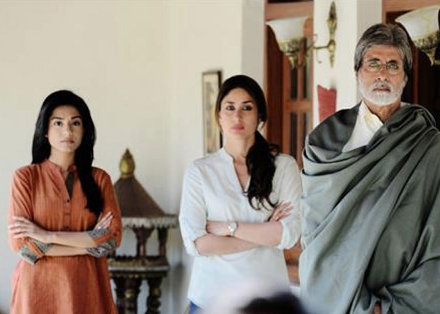 Manoj Bajpayee, Arjun Rampal, Kareena Kapoor, Amrita Rao, as well as director Jha himself were here to launch the book, penned by writer Pooja Verma. Missing from the event were Ajay Devgn and megastar Amitabh Bachchan, who play key parts in "Satyagraha".
"We are happy that the book comes around the release of the film. It really chronicles the whole effort put in by everyone – cast, crew and members, telling readers about the months of hard work, tribulations and gruelling work we have put into it, and how," Jha said here.
"Satyagraha", the movie, aims to showcase the process of protests by the country's middle-class citizens against injustice. Since social media is a big drive for the youth's voice today, it also forms "an intrinsic part" of the movie, and hence the book, said Jha.
"The book has designed in the style of social media. Social media forms a very intrinsic part of our movie as it has become new language of young people in India," he said.
The writer, Verma, who was also behind the print version of Jha's film "Raajneeti", said the "Satyagraha" book is not "serious literature".
"But as the film raises some questions, the book translates some of those questions in print," she said.
Published by Om Books International, "Satyagraha: The Story Behind the Revolution", priced at Rs. 995, will hit the stands Sep 1. The film releases Friday.