Shah Rukh Khan and Anushka Sharma's onscreen rapport as Delhi-ka-launda Harry and Gujarati chhori Sejal. The Imtiaz Ali-directed movie released its mini trail #5 on Sunday, which is expectedly a continuation of the Jab Harry Met Sejal saga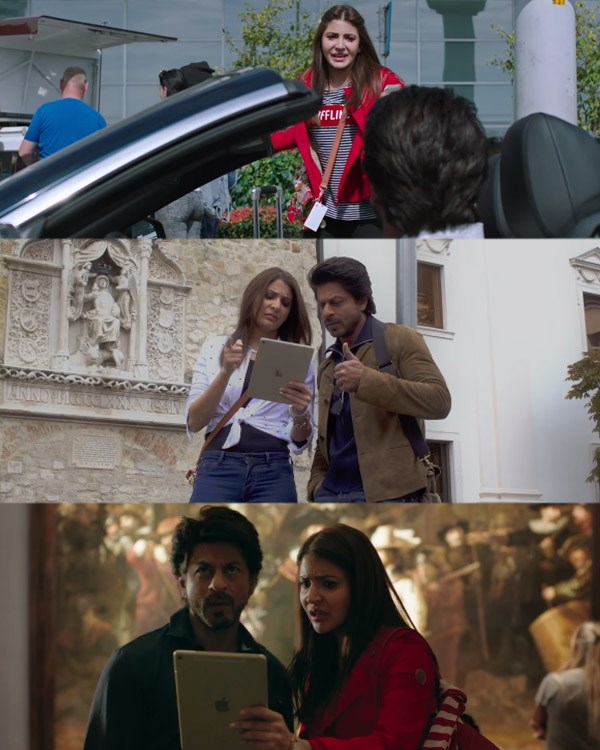 Third teaser-like mini trailer was the first time Sejal mentioned her engagement ring and that she won't leave from what looks like one of the pit stops on Harry and Sejal's European itinerary without it. In the new trail, Sejal seems more adamant about finding the ring but there's a slight problem – she doesn't exactly remember where, when or how she lost it. Meanwhile, Harry is just fed up but in an adorable way.
Addressing Sejal urf Anushka, SRK made a confession on Twitter when sharing the mini trail. "You know what ma'am? Aisa kaam mujhse aaj tak kisine nahi karwaya!" he wrote.
This is how Sejal replied: "Wohi toh, Herry! Par now that I'm here, let's get back and find my ring!" Interestingly, The Ring was also the movie's working title till the name was finalised.
Shah Rukh is currently busy with promoting Jab Harry Met Sejal, part of which includes sharing snippets of the movie and its songs on social media. On Sunday, he shared a still from Beech Beech Mein, the first party song from the movie, which is scheduled to release today.
He wrote on Twitter, "For those happy moments…& relationships…which r fun cos they r not complete…sort of #BeechBeechMein Tomorrow"
Jab Harry Met Sejal has Anushka Sharma and Shah Rukh Khan in lead roles for the third time together. It is directed by Imtiaz Ali.
It is releasing on August 4.