Filmmaker Anurag Kashyap, one of the co-producers of "Udta Punjab", says they are soft targets.
The makers of "Udta Punjab" have decided to release the film worldwide on June 17 after the Bombay High Court on Monday cleared the film for release with one cut and three disclaimers by the filmmakers. But there are reports which say that some people are planning to protest against "Udta Punjab".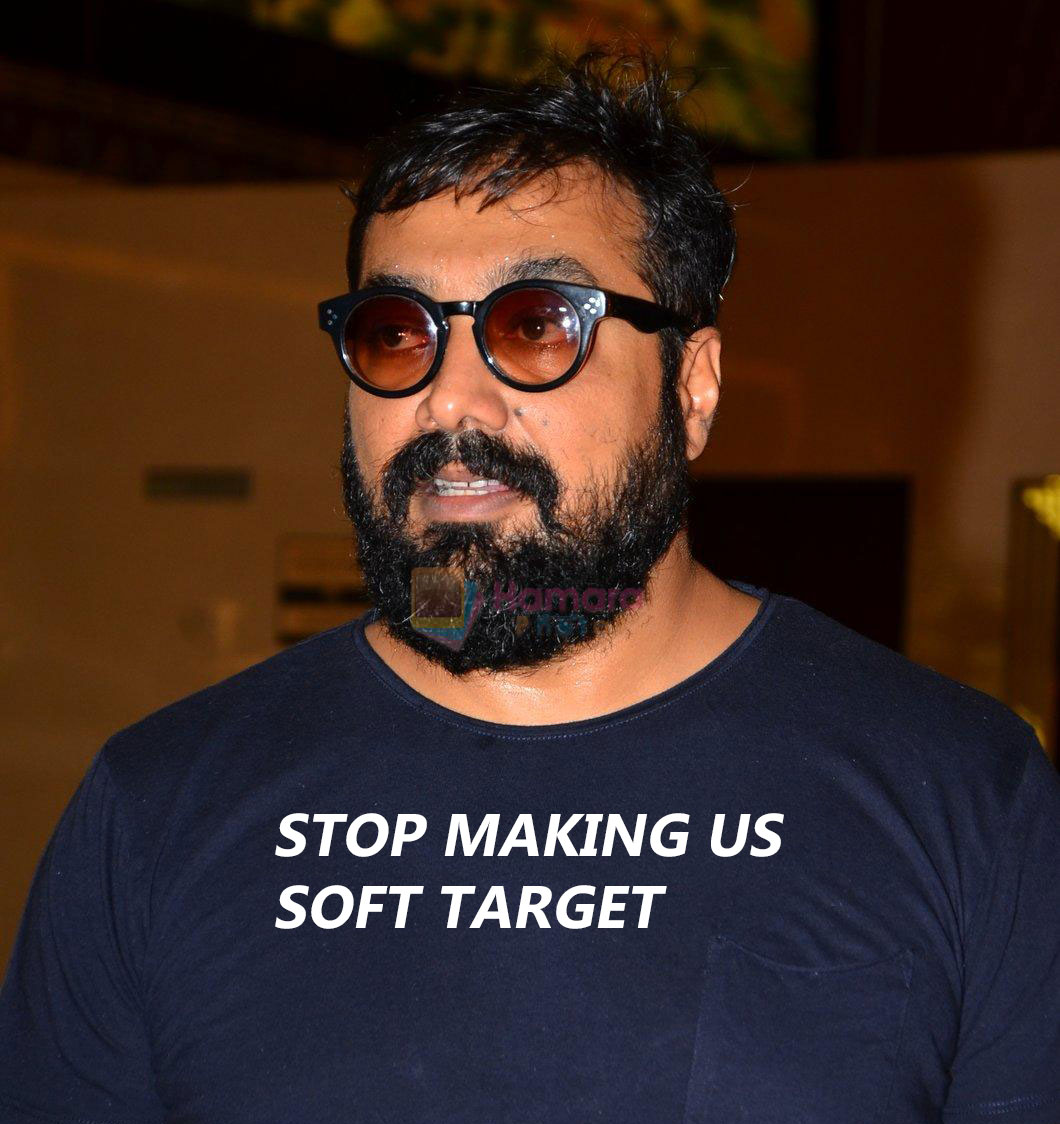 Anurag Kashyap said:
I remember I was part of the film 'Water' and there were a group of people who protested against the film and that group was formed overnight. It did not exist a day before, so these things happen. I feel we are the soft targets and I think we should stand up and say 'Stop making us soft target'.
While there are also reports that all this was done to create publicity, Kashyap said:
If this was like my film 'Black Friday', then I would have said that we didn't have money for publicity. But for this film, we had budget and this film had a point to make.

We fought and there was such an amazing support from the industry. Some people doubted our intentions and said we are doing it for publicity but we believed in ourselves.