Sari talk in Leh, eh'
Acclaimed filmmaker Aparna Sen and celebrated singer Rekha Bhardwai were caught in some interesting girly conversation as they warmed themselves up near a bonfire here Thursday night. The topic was to wear or not to wear a sari!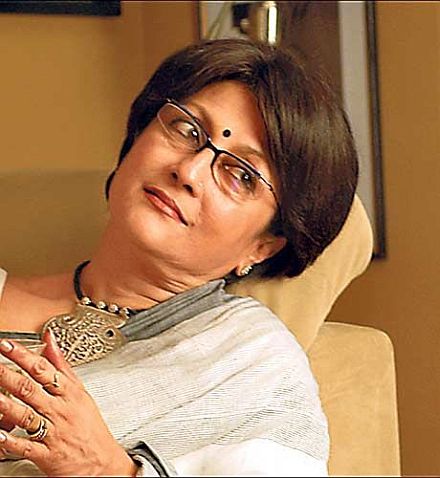 Sen, who heads the head at the second edition of the Ladakh International Film Festival (LIFF), which begins here Friday, looked chic and smart in a black overcoat matched with an interesting neckpiece. But it seems she is travelling heavy on Kanjeevaram saris for the film fest.
One happened to overhear her offering to lend to Rekha a sari to wear one of the days. A rare gesture indeed. Whether Rekha chose to accept the offer or not will be clear over one of the three days of the gala.
All said and done, both the ladies exude much elegance!