Mumbai, July 26 (IANS) Based on the box-office performance in the US movie circuits in the first six months of this year, UTV Motion Pictures, the movie distribution arm of UTV Software, has been ranked among the top 20 distributors of North America, a company official said Saturday.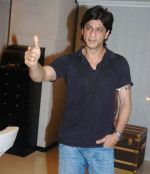 Siddharth Roy Kapur, CEO of UTV Motion Pictures, told IANS Saturday that the honour was significant considering the company released only two movies – "Jodhaa Akbar" and "Race" – in North America till June this year. Cumulatively, both the movies grossed nearly $5 million – "Jodhaa Akbar" $3.44 million and "Race" $1.37 million.
Kapur said that Aamir Khan's previous production "Taare Zameen Par", released by UTV Motion Pictures, also contributed to the gross revenue earnings of the company from the US market. Though the movie was released December last year, it did major business in North America only in the first quarter of this year.
"Entering the top 20 is a major achievement for an Indian distribution company, given the fact that the market for Indian movies in the US is a small fraction of the mainstream American market," Kapur said. UTV Motion Pictures' recent release in North America, "Jaane Tu Ya Jaane Na", has already grossed $540,000 at the US box-office so far.