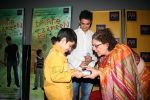 Mumbai, July 23 (IANS) Walt Disney Studios has bought the Home Video rights of Bollywood star Aamir Khan's directorial debut "Taare Zameen Par" for release in the US. The deal is estimated to be worth Rs.50 million but Aamir Khan's production office refused to corroborate it.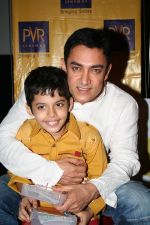 This is for the first time that any Hollywood distribution company has bought the Home Video rights of an Indian movie to be released in the mainstream market overseas. Disney will release the DVD with English sub-titles. The movie was jointly produced by Aamir Khan Productions and PVR Pictures.
"The film has had a successful theatrical run in the US. Being a poignant film based on an universally relevant theme, it should do well in the overseas home video circuits as well," said a PVR official in Mumbai. Starring Darsheel Safary as the protagonist, the movie is about an eight-year-old dyslexia boy and how a teacher, played by Aamir, brings him out of this predicament.
Besides Aamir and Darsheel, it also stars Tisca Chopra and Vipin Sharma. In India, "Taare Zameen Par" DVD will be brought out by T-Series.