Urvashi Rautela who represented India at Miss Universe in 2015, launched her official app on Wednesday in Mumbai. While speaking at the event, Urvashi stated that you have to fight your way out on the debate of nepotism.
Urvashi Rautela is outsider in the film industry so when asked about nepotism in the industry, she said, "Nepotism exist everywhere. My inspirations Priyanka Chopra and Deepika Padukone , they all are outsiders but they all are doing really good work so I just say that you have to fight your way out if you want to exist not just in a film industry but across all fields".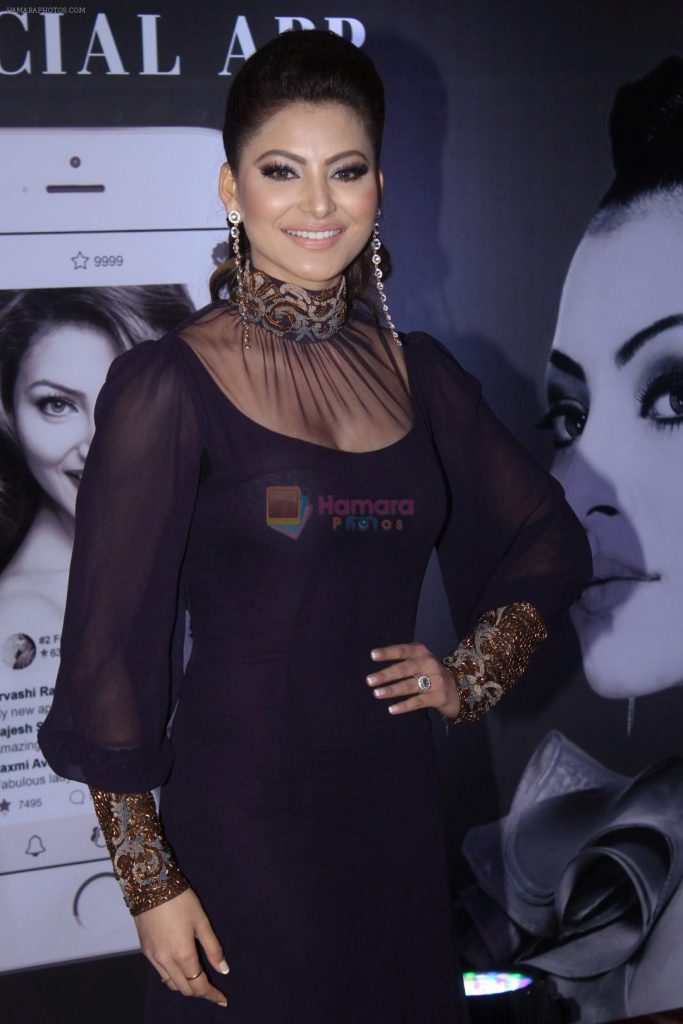 Recently, Karan Johar, Saif Ali Khan and varun Dhawan took dig at Kangana Ranaut on IIFA 2017, New York saying nepotism rocks, commented on that, Urvashi said, "It was wrong thing to do but in award functions, these things are meant for fun and it's all part of the script and I don't think it was deliberate comment from their end".
Urvashi has partnered with US-based technology firm escapeX for the app, talking about her app, she said, "I am very excited for my app and this app is going to be my fans' personal channel into my digital world. I've always wanted to offer my fans an exclusive and a little more, but unfortunately I've been quite busy in the past. So, I've finally decided to launch this app"
"I will personally reply to all the messages and comments posted by the app users and my fans, and it will be available on android and ios platforms. It has features like live broadcast and chat, and through the app I aim to bring the fans closer to me. It will provide an insight to my life. From my workout routine to my favorite food, so I'm extremely excited," she said.
She added, "There will be lots of exciting contests on the app. The winners of the contest will get an opportunity to party with me or travel abroad with me plus they will able to win lots of other exclusive merchandise".
Urvashi also talked about preparation that needs to win a beauty pageants, she said, "All the girls who wants to become miss world or miss universe, I want to just make it clear for them that it is not easy task to achieve. It requires equal amount of hard work and dedication the way athlete prepare for Olympics. You need to go there with full preparation. If you see Aishwarya Rai Bachchan, Priyanka Chopra, Sushmita Sen, Lara Dutta they all have such beautiful personalities but they also have different aura of themselves so you have to work on that".
Urvashi also talked about debate of racism where beauty products endorse fair skin, she said, "Fairness creams are manufactured from very long time and I don't see any harm in that. If anyone wants to use it they can use it and anyone who doesn't want to use it so they won't use it. It all about personal choices and it differs from person to person".
She also commented on whether she would like to do biopic on Aishwarya Rai or Sushmita Sen, She said, "I would like to do it but I don't think Aishwarya and Sushmita would like to have biopic on their life because they are young and they may be like to have later in their life but I feel it's too early to make biopic on their life".
When asked her about her upcoming projects, she said, "You will see me in different avatars in near future and I will make official announcement about my upcoming project on my app."
Urvashi last seen in Kaabil doing item number 'Saara Zamana'.