Anita Advani, who is currently in the "Bigg Boss – Saath 7" house, will be seen sharing her experiences with late superstar Rajesh Khanna on the reality show.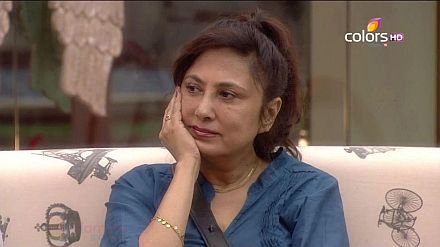 Anita Advani, who claims to be Rajesh Khanna's live-in partner, opens up in front of VJ Andy, another inmate. The show comes on Colors channel.
She spoke about how she had known Rajesh Khanna since childhood and how deeply she was in love with him. She also said that he was a gem of a person, said a source from the channel
She further added that they couldn't get married, as the Bollywood's first superstar wasn't divorced.
Rajesh Khanna was married to Dimple Kapadia. After staying together for 10 years, they started living separately, but never formalized their separation.
Rajesh Khanna had died in July 2012, and Anita Advani had sent a notice to the late superstar's family for allegedly evicting her from his bungalow after his death.
She confessed that she is in the "Bigg Boss" house to overcome her depression after his death.