Varun Dhawan, Jacqueline Fernandez promote Dishoom on the sets of Pro Kabaddi League 2016 Television show on 23 July 2016. Varun and Jacqueline shared their excitement about Pro Kabaddi League and also about their upcoming film Dishoom.
When asked about what Varun would like to Dishoom, Varun said Mumbai traffic and potholes that needs dishoom! Traffic always creates delays in reaching destination and that should be certainly be dishoomed!
Jacqueline Fernandez spoke about her character in Dishoom. She plays Ishika, who is crazy, fearless and tomboyish. Ishika can beat up guys, like to says, don't mess with her guys! Jacqueline looks at Varun and says, I can beat you up!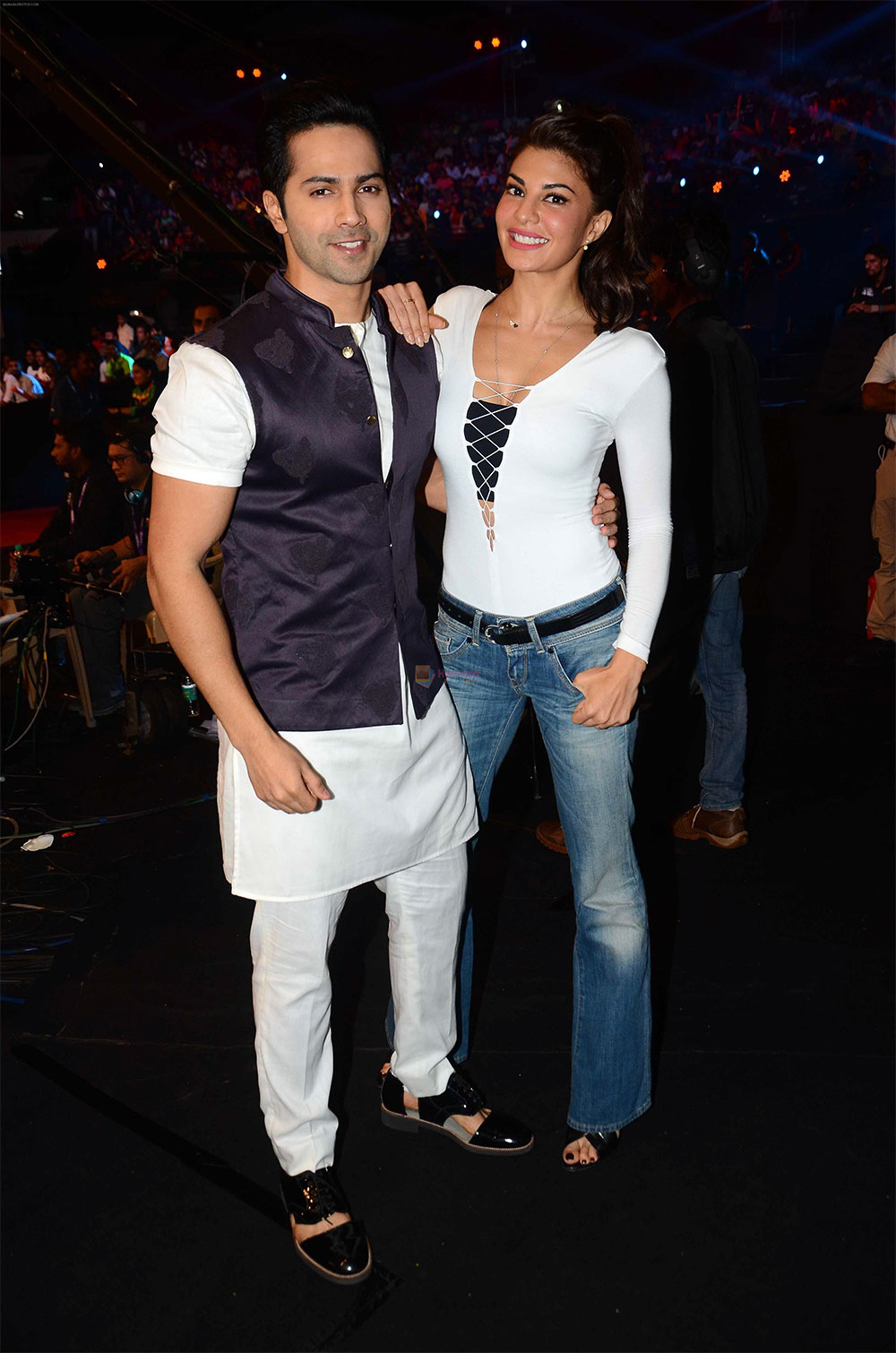 About Pro Kabaddi, Jacqueline she says it is very cool to see the match. She is looking forward for the finals and will definitely be watching that.
Varfun said he had come to the show for the first time and seeing the support and the crowd, says all these people are wonderful.
About who would be the ideal Bollywood stars to form Kabaddi team?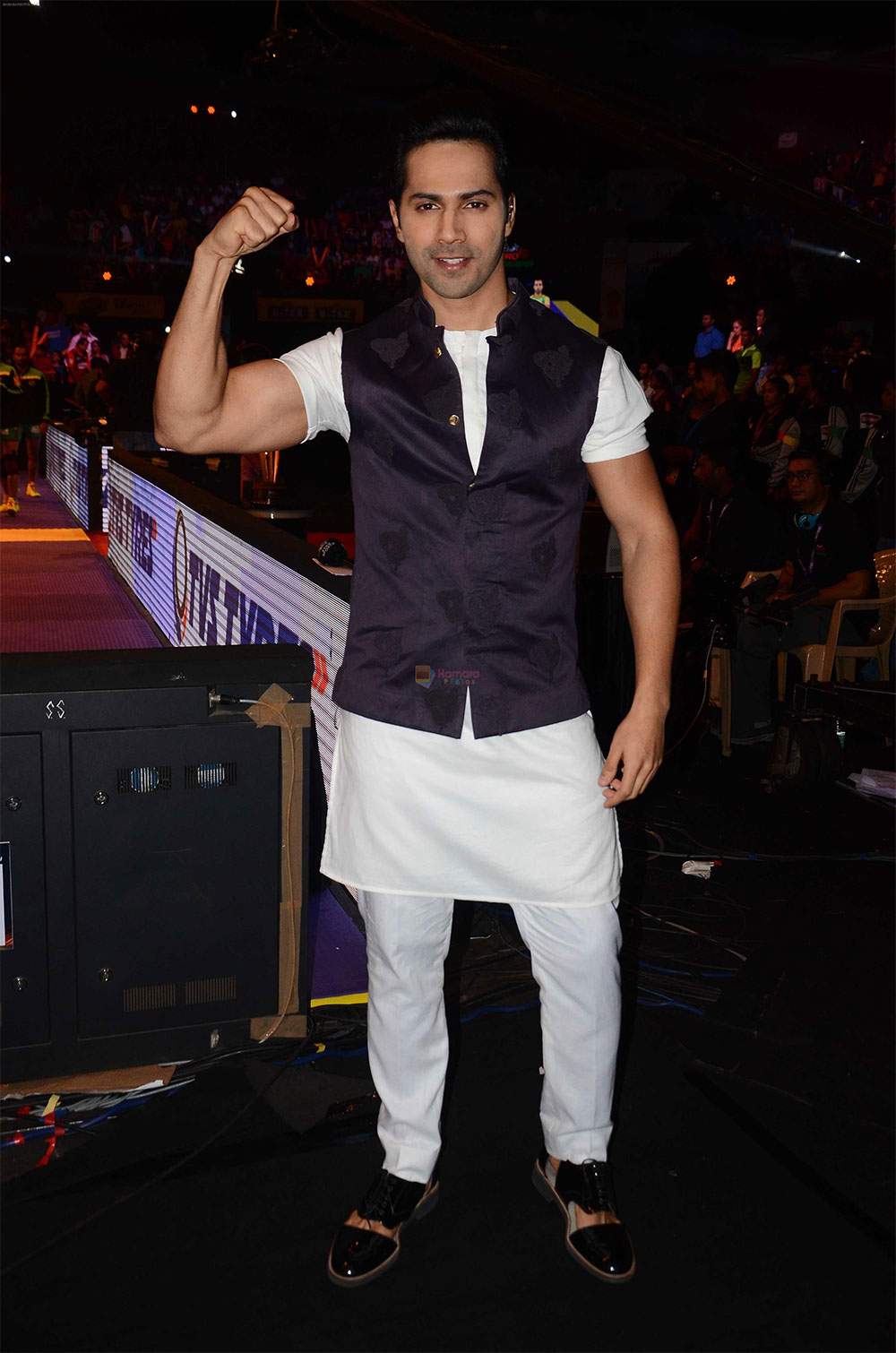 Varun Dhawan was smooth to answer – Jacqueline Fernandez, Deepika Padukone, Priyanka Chopra and Parineeti Chopra, now that she has reduced weight!
Jacqueline Fernandez said looking at Varun, that he would be definitely in her team. And she also mentioned John Abraham.
Photos from Dishoom Promotion on the sets of Pro Kabaddi League 2016
Varun Dhawan
Jacqueline Fernandez