One of the protagonists from the show Lapataganj (SAB TV) is always keen to feed the tummy of the unit with his yummy preparations. This guy always runs into the kitchen situated on the set, to cook various mouth watering items for his co-actors. Any guess for the actor?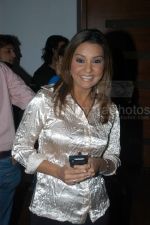 Little birdie from the sets informs, "The veteran actor, Vinith Kumar who essays the role of Kachua chacha in the serial is very fond of cooking and thus prepares one or the another item on the sets to make the atmosphere more cheerful. Recently when the actor had enough time he rushed to the kitchen and prepared 'pakoda' for the whole unit which tasted yummy."
So to know more about the happening we called up Sucheta Khanna (Indumati), she perkily said, "He is an fantastic cook and a humorous kind of a guy who always think that work should be done with full enjoyment and one should be satisfied at the end of the day. So he does all these things on the set which gives us break from all the tensions and hectic schedule."
"And truly speaking pakoda's were so mouth watering and tasty that we are now addicted to his delicacies and always waits for his another recipe to be enjoyed," she added.
From all this we can at least say that even if the serial's name is Lapataganj, one thing will never be never be lapata and that is Vinith's yummy dishes, isn't it?
Tejashree Bhopatkar / Sampurn Media