Payal Rajput says she speaks her mind whenever it is required and she does not have dual personality.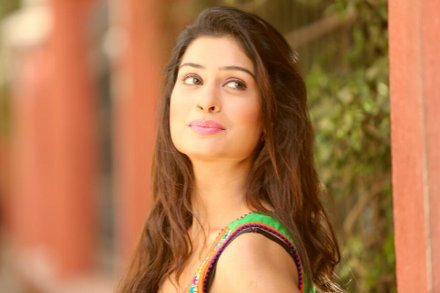 Payal Rajput will play the role of a daughter-in-law on "Aakhir Bahu Bhi Toh Beti Hee Hai" which will go on air Sep 30 on Sahara One. She says she is similar to the show's character Sia.
I can relate to my character completely. The way she is, what she thinks and believes in, she puts it forward confidently. I am also like that. If I think something is right, I do say it once. I am not a dual personality, in that sense.
Explaining her character, Payal Rajput said:
She is very excited for her marriage and when she goes to her husband's house after marriage, she meets her mother-in-law (played by Prachee Pathak), who is her opposite. We will show how she will face her mother-in-law and move ahead.
Unlike other saas-bahu shows, which focus on the problems between the mother-in-law and the daughter-in-law, "Aakhir Bahu Bhi Toh Beti Hee Hai" will highlight the positive side of the relationship.
The concept is different from others. Here, we will take both the stories, of the saas as well as bahu, ahead. We will showcase the positive side in the relationship. We will present that both of them are right in their own ways.
She hopes that the show changes the relationship shared between mother-in-laws and daughter-in-laws in real life too.
All the time, saas-bahu sagas show the saas to be negative. Here there will be positivity. Maybe their relationship in real life also changes and the love between them increases. There should be mutual understanding between a saas and her bahu.
The 23-year-old, who hails from the capital, reached Mumbai in search of work two years back. She was seen in "Sapnon Se Bhare Naina" and is a part of Tamil Movie "Irruvar Ullam". But Bollywood is her ultimate goal.
I did a serial for a while here and then was in Chennai. I want to get into Bollywood as well. So, let's see if I do something after this. Bollywood is my dream…