Rajat Rawail, the second contestant to get eliminated from the reality show "Bigg Boss – Saath 7", says he needs to work on his mind and body to participate in such shows.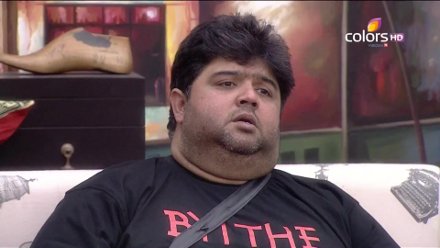 I feel that I overrated myself for the show. I will have to work both on my mind and my body to be able to be a part of a show like this in the future.
Rajat Rawail, also known by his "Bodyguard" character named Tsunami Singh, said he started missing his daughter too much.
The first week was great, but in the second week, I started missing my daughter too much. I was the only married contestant on the show with a child. I also had an acidic attack, due to which I was unwell.
When asked what he would like to change in the "Bigg Boss" house, he said it would be the diet plan.
Pratyusha (Banerjee) and I can't eat the same amount. There needs to be alterations in the diet plan. The quantities must be decided per contestant.
The remaining contestants on the show, hosted by superstar Salman Khan, include VJ Andy, Gauhar Khan, Kushal Tandon, Apoorva Agnihotri and wife Shilpa Agnihotri, Tanisha Mukherjee, Anita Advani, Armaan Kohli, Asif Azim, Sangram Singh, Elli Avram, Ratan Rajput, Kamya Punjabi and Pratyusha Banerjee.
Rajat Rawail feels that it is too early to predict who wins as of now, but he has a few names on mind.
It is very early, but I feel Tanisha, Arman and Sangram will go far.
Rajat Rawail, who is on the heavier side, now plans to work on his body and come as a changed person on the finale of the show.
I will work on my body now. I will also visit the psychiatrist as I have a lot of phobias. When I come on Dec 28 for the finale, I want to be a changed man.