Sangeeta Ghosh, who is seen driving a jeep in "Kehta Hai Dil.. Jee Le Zara", had to polish her driving skills for the show. Sangeeta Ghosh plays Saanchi, a self-made independent woman.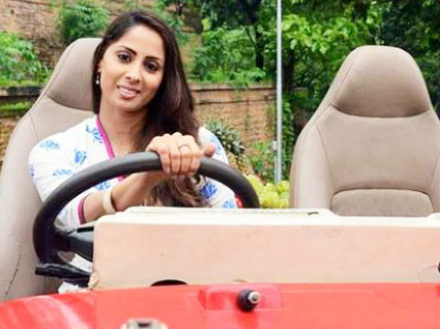 I know how to drive, but I am not that good at it. Personally, I hate driving! So for this show, I had my driver help me polish my driving skills. It took me two days to take control over the vehicle. Whenever I get free time, I catch someone from the sets and drive around the shooting area.
But now she enjoys it.
Meanwhile, Sangeeta Ghosh is also brushing up her Marathi with the help of veteran actress Sulabha Deshpande, who plays her aaji (grandmother) in the show.
"Kehta Hai Dil…Jee Le Zara" airs on Sony.