Shyam Benegal, who is busy shooting his mini-series "Samvidhaan" about the making of the Indian constitution, says the constitution shows the ethos of our own people and changes as per their needs.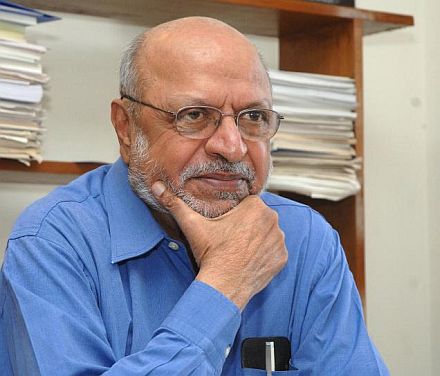 Constitution is not a bible, it will also change as per the needs of our people. It gives us the guidelines of the way we are and the way we should be. It is a creation of our own, it shows ethos of our own people.

We live in a country that has so much of diversity. Our people have made a constitution that suits them and it suits us. The important thing, which will keep us together, is that the constitution was created by us to meet the requirements of our people and that's why amendments happen to be much more responsive with each generation.
… Shyam Benegal told reporters at press conference here Monday.
Directed by Shyam Benegal and produced by Rajya Sabha TV, "Samvidhaan", featuring Sachin Khedekar, Divya Dutta, Ila Arun, Dilip Tahil and Shama Zaidi, among others, will go on air on Rajya Sabha TV in January next year.
In the series, the filmmaker has captured significant debates that took place during the drafting of the constitution.
I can say this series is close to reality and we have not faked anything. We have shown some important major sections of debates like the debate on fundamental rights, national language, and minority rights etc.

A lot of research has gone through. We have a wonderful team who has put in their best effort for research work. We only hope we have done something that is useful for the youngsters. This will give an idea of what has gone into making the Indian Constitutional laws.