VJ Andy, who will be seen in the seventh season of controversial reality show, "Bigg Boss – Saath 7", says he will try his best to be himself on show.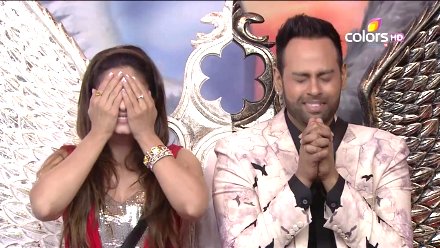 I am kind of a crazy personality already. I will not try and be anything which I am not. The audience is intelligent, they can see what is fake and what is not. I want to be genuine on the show.
Andy also says that he loves meeting strangers and making new friends.
I love meeting strangers. I love talking to new people and making friends.
VJ Andy (33) has hosted a dating reality show "Dare 2 Date" before this and said that being the subject of so many cameras at the "Bigg Boss" house will be a different experience.
This will be a different side of the camera for me as I have been a host and now I am a contestant. A lot of people, fans, well wishers and all, were asking me why I was not doing 'Bigg Boss'. But I had never even thought about coming on the show.
Andy also added that he will try to "live in the moment" on the show.
Living in the moment is important. I don't strategize. As long as I can be happy with every day, that should be good enough. I don't like a lot of arguing and havoc. I do have a dangerous temper myself. My temperature explodes but after 10 minutes, I am fine. I hope that behavior will be well received.