New York Sep 24th Charie Blaire and Bollywood Star raise huge funds for the widows. President of the Loomba Trust Chaire Blaire calls Gulshan Grover a villain with Golden Heart. Gulshan Grover's emotional speech makes people cry.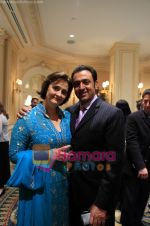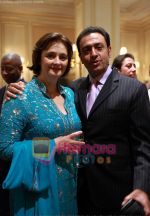 Gulshan Grover Pledges to pays for the education of 10 children in India. Many get moved by this and pledge to for children's education.
Present at the event were Lord Dholikia, Raj and Veena Loomba, Ambassadors . UN counsel members, millioners and billionaires of New York.
President of the charity Charie Blair for widows has invited Gulshan Grover to London to speak at a mega event to raises funds for widows.