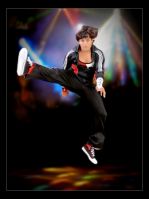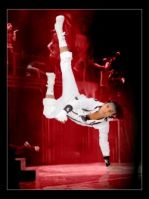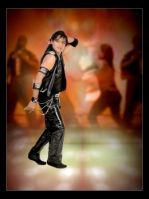 Well-known dance master and choreographer Parag Rughani – a former Mr Gujarat and winner of the Best Choreographer (Gujarat) award will collaborate with Dj Jenny D in a new music video titled Dance 4 Fitness. The video will be released on International Women's Day March 8 and will be shot around end-February. Dj and model Jenny D has been signed on exclusively for this two-video project by Artistes Inc an International artiste and event management agency.
Says Parag Rughani, "It is a great privilege to work on this project. I will put in my level best. We have already started rehearsals for the high-energy aerobic dance video and casting and auditions for the other dancers is also on. Artistes Inc is organizing a mini dance contest to select the dancers for the video, while DJ Jenny D will edit and produce the dance music and will also feature in the album."
Parag Rughani is a well-known name in Gujarat and has choreographed hundreds of events including being part of the choreography for shows like Jalak Dikhla Ja, Movers and Shakers, Let's Move It, Heat the Beats, Aaja Nach Le, etc to name a few.
Fashion designer and stylist Umair Zafar has been roped in to design the special costumes for this video Dance 4 Fitness.