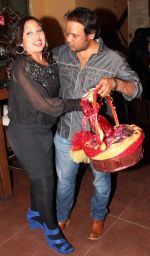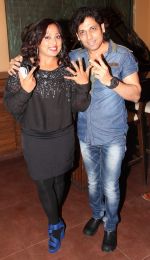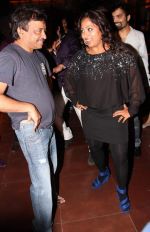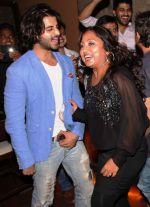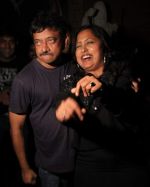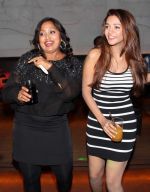 RGV sets dance floor afire at Shabina Khan bday bash… Choreographer Shabina Khan celebrated her birthday with close friends at Kino 108, Andheri (W). The event was a simple affair but a foot-tapping one nevertheless. Shabina's entire dance team were the first to arrive, even before her. And they hit the dance floor with a passion.
Ramgopal Varma, Indra Kumar, Anjana Sukhani, Mandar Dalvi, Rajan Verma and Rajiv Ruia made an early entry and stayed on till the end.
What is interesting is that Shabina's friends who mattered were all there – there were no fashionable late entrants.
Says Shabina, "my very close people were all there. Ramgopal Varma and team RGV, Indra Kumar and his team of supernani, Rajiv Ruia and Rajan Verma of Zindagi 50:50, my producer Mandar Dalvi of Troublemakerzz, and Anjana Sukhani. We all had a blast."
Blast indeed. Anjana made her appearance despite injuries, RGV danced with Shabina and team till the wee hours of the morning and even when we made an exit, Sapne me milti hai was on in full blast…
Aisi dosti to sapne me hi milti hai!!!!