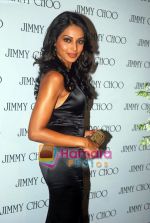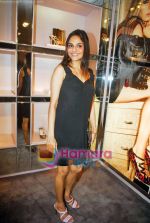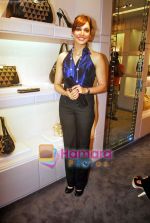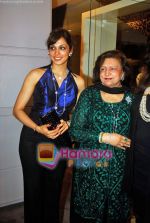 JIMMY CHOO HOSTS ELEGANT EVENING SOIREE AUTUMN WINTER COLLECTION NOW IN STORES. Joshua Schulman, Ceo, Jimmy Choo & Sanjay Kapoor, Md, Genesis Luxury celebrated the grand re- opening of the Jimmy Choo store at Galleria, Trident, Nariman Point, Mumbai.
Jimmy Choo, the iconic luxury lifestyle brand introduced their Autumn winter collection and the 'Cosma' bag and 'Kenzie' shoe – products that have been specially crafted for India. The shoe and bag in brilliant gold will only be available to customers in India.
Hosted by Joshua Schulman, Ceo, Jimmy Choo & Sanjay Kapoor, Md, Genesis Luxury organised by Sharmilla Khanna the evening martini soiree saw the whose who in attendence from Bipasha Basu accessorised perfectly gold Jimmy Choos with a limited edition Jimmy Choo bag , Avanti Birla, Roohi Jaikishen , Mana Shetty, Isha Mehra , Madhoo Shah, Komal & Rajiv Vazir, Devieka & Suresh Bhojwani, Shonali Nagrani, Prerna Goel, Isha Koppikar, Ramona Narang with husband Bruno, Pooja Bedi, Reena & Ashok Wadhwa .
Radhika Ruia, Sabina and AD Singh, Vida Samadzai, Rupa Fabiani, Bonita Bulchandani, . Kintu Bajaj, Rekha Thadani, Anoopi Oberoi, Bindu Mittal, Deepika Gehani, Sumeet & Apeksha Chopra, Gauri Pahoomal, Sangeeta Khanna, Chitra Gidwani, Parveen Dusraj Jamini Ahluwalia, Asha Pate, Litu Shivdasani, Nina Advani, Gaurav Bhatia etc were also present at the elegant evening soiree and lingered over fruit flavoured martinis and canapés and mingled over discussions of their favourite Jimmy Choo shoes.
Speaking on the importance of India, Joshua Schulman, Chief Executive Officer, Jimmy Choo, said, "India has been a very important market for us and we wanted to welcome the women of Mumbai to view our latest collections and these exclusive India Special products. Jimmy Choo has been closely associated with India and has drawn inspiration from India for some of it's products".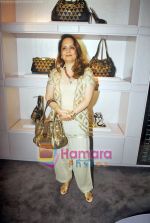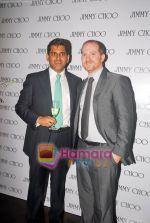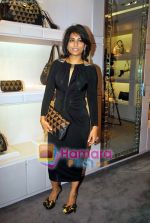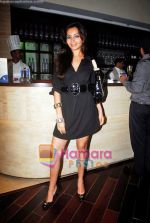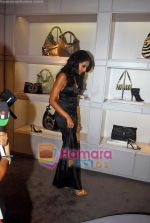 With a heritage in luxury footwear, Jimmy Choo today encompasses a complete luxury lifestyle accessory brand with women's shoes, handbags, small leather goods, sunglasses and eyewear. Its products are available in the growing network of Jimmy Choo freestanding stores as well as in the prestigious department, speciality and duty free stores worldwide. From its original base in United Kingdom and United States, the Jimmy Choo store network now encompasses over 90 locations in 31 countries.
The India Special products – 'Cosma' bag and 'Kenzie' shoe are both a brilliant gold complementing all the vibrant colours of Indian fashion. These designs have been created as a celebration for Jimmy Choo's success in India and keeping in mind the glamorous and sophisticated consumer. The design team took a trip to India a few years ago and was inspired by the people, the colours, the scents, the landscapes and the buildings to create these pieces.
Jimmy Choo is favoured by international stars and elegant women worldwide. The brand is synonymous in Hollywood as the "red carpet" shoe of choice and was recently worn by Freida Pinto of Slumdog Millionaire at the 81st Academy Awards Oscar ceremony in Los Angeles.
About Jimmy Choo
Founded by Tamara Mellon in 1996, the luxury goods company Jimmy Choo was acquired by TowerBrook Capital Partners, the international private equity firm, in February 2007 in a deal which valued the company at £185 million.
The brand is the recipient of the 2008 'Designer Brand of the Year' award from the British Fashion Council, the 2008 ACE award for 'Brand of the Year' from the Accessory Council and the 2008 'Brand of the Year' award from Footwear News.
Tamara Mellon, Founder and President, and Joshua Schulman, Chief Executive Officer, are in charge of the company's development which today enjoys the stature of one of the world's most treasured and prominent luxury brands.