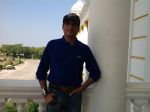 Mika Singh and Shaan were having one of the best times being actors in Lalitha Mahal palace under the directorial skills of the ace producer and director Sunil Agnihotri the shoot of the scenes were performed with much aplomb and passion . For their Film "Balwinder Singh…Famous Ho Gaya" in Mysore .
The on location shoot of the Producer Sunil Agnihotri's Film "Balwinder Singh….Famous Ho Gaya" was on the beautiful and grand locales of Lalitha mahal palace was as the First time Singers turned Actors Shaan and Mika Singh will be seen first time together in the Film "Balwinder Singh….Famous Ho Gaya".Sunil agnihotri was all in work mode and his high energy and spirit was commendable which boosted mika and shaan's acting side ,which won applauds from the entire unit by the end of the shoot
Sunil Agnihotri said, " Shaan and mika are gret singers but also great actors too ,thy have been so open and are brilliant on sets and taking all nuances of acting in positive stride and i m enjoying every bit directing them ,avid learners…and jokingly they call me tough task master "
Anupam Khmer and raj pal yadav were also part of the this major schedule and mika singh got lot of learning tips from him,which he followed to the T .
Shaan and Mika were completely seen as actors par excellence and both in character were enjoying this side of their career and were enjoying the shoot to the maximum the leading lady beautiful Gabriella shares a great chemistry with Mika singh which seemed apparent on the set
Producer / Director Sunil Agnihotri was completely engrossed in ensuring to complete the schedule and being a brilliant task master he kept all the actors on toes
co producer Vandana Jain.
Sunil Agnihotri said, " Shaan and mika are gret singers but also great actors too ,thy have been so open and are brilliant on sets and taking all nuances of acting in positive stride and i m enjoying every bit directing them ,avid learners…and jokingly they call me tough task master "