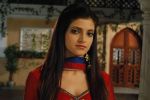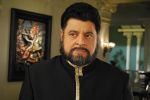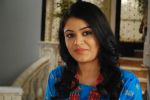 Srishti Cine Entertainment has launched its mega Tv serial "ABHI NA JAO CHHOD KAR" on 19th Dec 2012 at Future Studio Goregaon east and S.J.Studio, Saki Naka, Andheri, with two days shooting for pilot episode and picturisation of title song. Serial is being directed by well known Ad maker and director Roopesh Rai Sikand, which has Pankaj Kachhawa as cinematographer, written by Agam Gaurav and music by Pratyul Joshi.
"ABHI NA JAO CHHOD KAR" has Ashish Kapoor ('Bandini' & 'Yeh Rishta Kya Kehlata' fame), Anjali Arora, Akshita Sethi, Arjit Lavania ('Adaalat' & 'Mahadev' fame), Gajendra Chauhan, Papiya Sengupta, Sanjay Batra ('Chhoti Bahu', 'Jyoti' & 'Balika Badhu' fame), Savy Myne & Shalini Arora ('Pavitra Rishta' fame) in lead roles.
Abhi na jao chhod kar is story of Mayra (Anjali Arora) and Aditya (Ashish Kapoor), whose love surpasses the borders of caste and religion. Mayra belongs to an orthodox Muslim family; and her father (Gajendra Chauhan) is a person who will never agree to have a Hindu boy as his son-in-law. Aditya's father (Sanjay Batra) too, is a person, who will never accept a Muslim daughter-in-law. However, both the families are aware about the relationship, and do their best to hide it from their respective patriarchs. They fear that Mayra and Aditya's love could stir up a storm in both the households. Entire story revolves around these character and according to director Roopesh Rai Sikand this is not a typical love story between two different religions but it has social and moral values which will create emotions and feelings in viewers.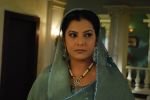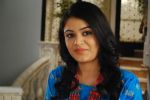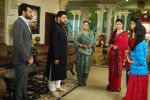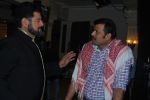 Cast of TV Serial "ABHI NA JAO CHHOD KAR"
Ashish Kapoor has earlier appeared in shows like "Shhh..koi hain", "Emotional Atyachaar", "Bandini" and "Ye Rishta kya khelata hain". But his claim to fame was "Dekha Ek Khwab" on Sony TV and currently "Love Marriage Yaa Arrange Marriage" on Sony TV itself.
Anjali Arora is basically a model from Delhi and has done guest appearance in upcoming movie with Arshad Warsi"s 'Jolly LLB', Pilot shoot for satellite channel "Sadrakshanaay" Currently working on two Bollywood projects.
Arjit Lavania has done Yash Raj in "Khottey Sikke" followed by "Adaalat" on Sony Television, "Kya Hua Tera Vada" on Sony Television, "Mahadev" on Life Ok and "Fear Files" on Zee TV. Apart from television also does theatre shows.
Gajendra Chauhan better known as Yudhisthira who has appeared in over 600 serials across all channels on television and did films with ace filmmakers and sharing screen space with ace actors of the nation.
Papiya Sengupta popular face of Indian television worked in infinite number of serials to name a few "O'Maria", "Rahaat", "Umeed", "Shatranj"," Basera", "Kuch is tarah", "Kya dil mein hai", "Gumraah – End of innocence " . She was recently seen in "Kitani Mohabbat hain" on NDTV Imagine, "Tujh Sang Preet Lagayi Sajna" on Star Plus and "Pyaar ki ek Kahaani" on Star One.
Sanjay Batra one of the most versatile actors across the nation. He has appeared in highest TRP shows on television like "Choti Bahu" on Zee TV, "Jyoti" on Imagine TV, "Iss pyaar ko kya naam doon" on Star Plus, "Mrs Kaushik ki paanch bahuein" on Zee TV and "Balika Vadhu" on Colors one of the ruling show on television.
Shalini Arora one of the known, loving faces of Indian Television.
Akshita Sethi a Delhi born and brought up girl, established herself as model post her junior college. Done print shoots for some esteem brands like "Temptations", "Lilviz" and "Sea blues". Now this young dynamic glamorous Delite is all set to prove herself as an actor now.
Roopesh Rai Sikand (Director)
Roopesh Rai Sikand (Writer/Director/Producer), has been constantly working in the direction of creating benchmarks in the Film Fraternity across the Nation through his excellent skills & innovative ideas which he has developed so far in the field of Film and Video Direction. Born and bought up in Delhi (India), he has achieved various milestones of his career through constant dedication and hard work and the in-born spirit which drives him through his ups and downs of the almighty's sea shaped path of life. For the last several years, he has been operating in Mumbai & Delhi. He graduated from Delhi University and hails from a well cultured family.
About Production House
In a small arena of Bollywood where mainstream filmmakers have left deficient space for new comers to enter. Srishti Cine Entertainment has successfully built its foundation to produce amalgamated cinema. Here we endorse ideas, independent of norms and dictates. Persuaded by Krishan Choudhery with a firm belief "Dreams are like stars… you may never touch them but if you follow them they will lead you to to your destiny". Srishti Cine Entertainment focuses to venture itself as one of the talented and aggressive motion picture production in Bollywood by producing films having a universal appeal. IKKON films, a sister company of Srishti Cine Entertainment set up in year 2000 spearheaded by Krishan Choudhery