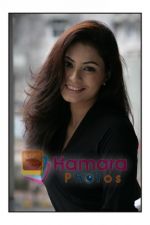 1.ROLE: I play simran a super model in a leading fashion house. She is glamorous, bold, beautiful, educated and yet with a difference, she is smart enough to use her brain and get what she wants. Mr. rohit works in the same house just to have a glimpse of simran and considers her, his life.
2.1ST BREAK: Our family friend and writer of our film Mr. Adesh.K Arjun introduced me to our director Hemant Prabhu who took a few auditions of mine and said he had full faith in me that I'l do total justice to the role. even my producer Mr.Govind ubhe said I was worth their wait. These 3 people where the best support system and a family through the film. And there I started with a bang.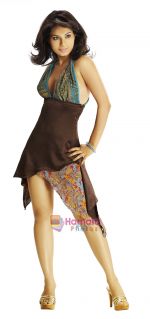 3.BACK GROUND:
DAD: Mr. Ram Kelkar well-known writer, did story, screenplay, dialogue for films like HERO, RAM LAKHAN, KHALNAYAK, VISVANATH, KALICHARAN, AAP KI KASAM, AASHA & many more, about 23 silver n golden jubilee films.
MOM: Jeevankala an Actress, trained Kathak dancer & teacher. Was associated with Lata Mangeshkar group. 1 of her famous song is "Hasta huano rani chehra" from film Paras mani. About 300 hindi & marathi movies are to her credit.
My grand parents were actor during silent films like "Daughter of maratha", etc where they performed their own stunts.
ME: Manisha Ram Kelkar,
Education: Sophia college, BSc Microbiology major.wanted 2 be an airforce pilot but opted out as girls r not allowed to fly fighter planes.
PG diploma in Media and Film making.
Dance & theater had started during school & college. Later joined theater group called IDEA head by Mujib khan, it was an experience of life time. Also trained in Urdu language.
Did modelling in Ads. My 1st assignment was for KBC ad opp none other then Mr.Shahruk khan. Well when start shows light, the future is bright.
4. First shot:
– Started with a song "Dhadkane", its filmed on me & abhijit. It was shot all over Mumbai, on the beaches, bet traffic, the jungle …….a total fun experience. its also my favorite song.
5.STUMBLING BLOCK:
I always believed in myself & my family supported me in what I wanted so there was no looking back. More over the people I came across where always ready to help. So I must say there were no stumbling blocks but there were blocks put by these for me to rise higher. Most important the respect that I get due to my DADs goodwill can't be compared.
6. LESSON LEARNT:
Film making is a team work. I try to be a part of the whole project, rather than just 1 aspect. Always be grounded as you give respect, you will get respect.
1 comes across people good & bad but they treat you the way you show you want to be treated. Never forget people who helped you.
For me my family is the pillar, I'll always keep it strong.
7.MATENII IDOL:
MY ROLE MODEL IS 1 & ONLY MY DAD. the person I am today is all created to him. He is the best that ever happened to me. When I hear praises about him from the industry people, I know I have lots more left to achieve and I have to treasure the name and respect he has achieved.
I am a total film buff. No 1 particular I look up to but I try and learn from each and every Actor. I like different qualities of different actors. A new born baby can also teach you something unknowingly.
8.FUTURE PROJECTS:
.Future plans
TO do good quality films with good people, as team work is every thing.
Respect and my name means every thing for me, won't loose it for any thing.
Want to keep my dads name Mr. RAM KELKAR alive for eternity.
Always have a want to give the best to our viewers, so the best will come to you
Good cinema is the trick. DREAM BIG and love all.
SOON some good projects are starting. Al will be informed soon (big smile)
9.WISH LIST:
ALL directors have a different vision to express situations. Some do it in grandeur and some show it with no words but both leave a great impact. Director has lots to teach an Actor, there should be an eye to catch it, which I have. So if a director feels confident about me, please do approach me, I am always ready for a good script.
lottery
Lottery will be a big surprise in a small package. Our strength is our screenplay and a tricky plot which makes all the difference. It will appeal to al kinds of audiences. A complete entertaining and paisa wasul film.