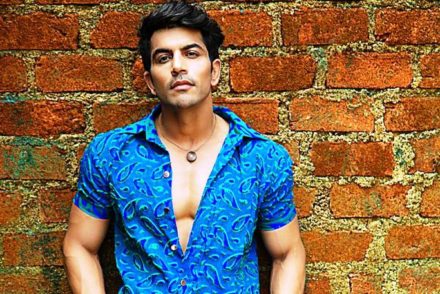 Talented and confident Raghav Vohra came to the limelight with his stunning and nuanced performance in the series Tharkistann, and soon he gained massive popularity with his varied work, now he has plans to work with his idol and inspiration John Abraham.
 A Punjabi boy from humble beginnings found himself dreaming a celluloid dream, little did he know, his dreams will come true but not without hard work.
Talking about his journey, Raghav said, "I was born and raised in Punjab, I did my education there and after struggling through my mundane jobs before I could gather enough money and courage to move to Mumbai. I'd always wanted to be an actor and once I had enough money to survive and travel, I took the plunge"
"Life in Mumbai wasn't a cakewalk, I had no friends or idea about the city. The money got over rather quickly, but I was certain, I am not going back, I will make it work. And soon I started banging on every door, auditioning, asking people for leads, the usual struggle of a newcomer" added Vohra.
With his good looks, dazzling smile, and pleasant personality, it wasn't long before he got noticed and landed his first web series. He said, "I started my working on OTT platform, with a web-series. Tharkistan, I was the lead on the show. I'd always wanted to do the lead roles; I am here to make something out of myself. I did my second series Bijli, Fareb, and I did one more series last year Khudrang.I have done music videos, and some more are on the way"
Adding about his upcoming projects, Raghav said, "I have quite a line-up for 2022. Most of the work is done, and ready to release, but the pandemic derailed everything, I have four web series, plus a movie, and now everything is releasing, so I am excited. I am doing 2 music videos with Shahid Mallya. We will start shooting for the first song very soon, and one song will be shot in Manali"
When asked about his dream project, Raghav quickly said, "I'm here to work with everyone, see actors don't differentiate that, we all are looking for good work and good co-stars. But I would really love to work with John Abraham, he is an inspiration for me, he is my idol. He is someone who started off with music videos, and then he worked on himself, created a whole niche for himself and he is someone who has done massive hard work on his physique. I want to work with him, and very soon I will work with him"
With such a massive line-up of work and talent, we can expect nothing but good things from him!!!