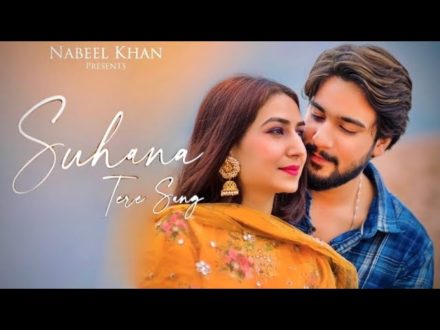 Classical music enthusiasts, who are worth their salt would know about Nabeel Khan, a name to reckon with timeless Sarangi , new age fusion, and legacy bearer of Moradabad Sainia Gharana. Khan is also known as the world's youngest established Sarangi artist who is also a singer-songwriter and a composer.
Equipped with years of strenuous classical training and a desire to excel and create masterpieces with each release, Nabeel Khan unveils his new soothing romantic track, Suhana Tere Sang, to end the year with a love note.
The latest track is shot in the exquisite and enchanting valley of Kashmir. Nabeel Khan has penned, composed, and crooned the song with Madhushree Narayan.
The song is an amalgamation of pure poetry, emotions, and sentiments which is beautifully complimented by the magical and velvety voice of Nabeel, the sudden rush of feelings the song evokes in you, is something rare in this remix world.
Sarangi savant Nabeel also features in the song with model Ronak Habib. Interestingly, the song captures the essence of Kashmir valley, its major attractions, and seems like an ode to the lush green valley's beauty, tranquillity, and love.
Nabeel Khan has single-handedly revived the rarest Indian classical instrument Sarangi and keeps on touring the world with his latest creations and compositions, which are popular and much sought after.
Without the backing of any major label, he keeps on releasing his creations on his YouTube Channel, rather than chasing fame, the musical genius believes in sharpening his skills and creating masterpieces that not only woo classical music lovers but worldwide audiences.
His followers are in for a really good treat as Suhana hits different platforms. Khan goes by the username ( nabeelsarangi ) across all social media platforms.
Taking his craft to a new level, Nabeel has incorporated his musical prowess to conduct mental health workshops, sound healing therapies, and much more.