Ranbir Kapoor says he doesn't fear anything or anyone except his actor father Rishi Kapoor. The young Bollywood star, however, says he would be fearful the day some of the top directors stop wanting to work with him.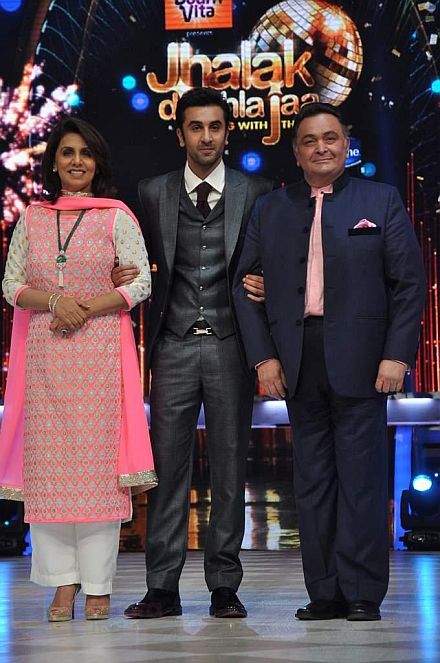 I don't fear anybody except my father. I am fearless. I will fear if I don't get opportunities… if tomorrow Imtiaz Ali doesn't want to work with me or Anurag Basu doesn't want to work with me then I will be scared. I don't let success go to my head. It's (acting is) my job and I try to do my best.
Post his debut film "Saawariya", Ranbir Kapoor has been tasting success film after film. Ranbir has shared the screen space with his parents – Rishi Kapoor and Neetu Kapoor for the first time in the forthcoming film "Besharam".
I was nervous before. It's been 30 years, and even today main apne papa se aankhen milake nahi baat kar paata (I can't talk to him eye-to-eye). I'm quite scared of him.

I thought how will I work with him and in this film I have said things to him like – 'fat', 'dharti pe bojh' and even abused him. My parents are so professional that when we are working together, they never make me realize that main tere baap hoon (I'm your father). They have encouraged me a lot.
He also said that his parents keep their personal life separate from their professional life.
When they are on set they are something else. They never get their relationship on sets and don't take their characters back home.
Directed by Abhinav Kashyap, "Besharam" will release Oct 2.