Designer wears, exotic jewelleries and top brands from across the world have made our Bollywood celebrities darlings of this digital world especially on the social networking sites. However, the social sites have also brought out another aspect which these Bollywood celebrities would rather not want us to catch up on.
The camera savvy Smartphone users have captured Bollywood celebrities at such moments which can at best be termed as stupid! Let's catch up glimpse of Top 10 such photos which Bollywood celebrities would wish did not exist:
1) Surely Ranveer would be wondering what's got Deepika's attention in such a way especially when he is around!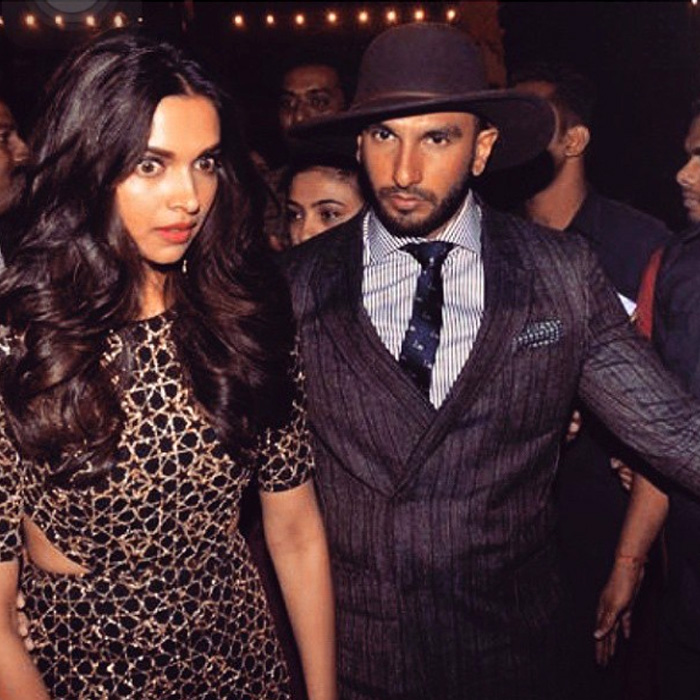 The reigning diva of Bollywood had her eyes peeled off during this click; leaving us to wonder what has made her so curious. Or, is it Ranveer pinching her to result in this look out of embarrassment!
2) Mr Suave looks not so suave!
Karan Johar, who is hardly ever found outside the domain of his suave appearance, was caught in a rather awkward manner in this pick. Did something disgust him so badly or was he grimacing for a sneeze? But, surely the clean shaven look suits him much better.
3) Priyanka goes the 'Oh La La' way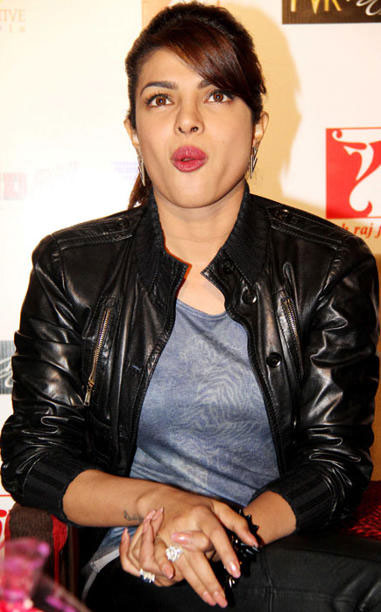 Everyone after seeing this photo would agree that Vidya Balan has got some serious competition from Piggy Chops for the 'Oh La La' effect.
4) Reminder of 'My Name is Khan' by SRK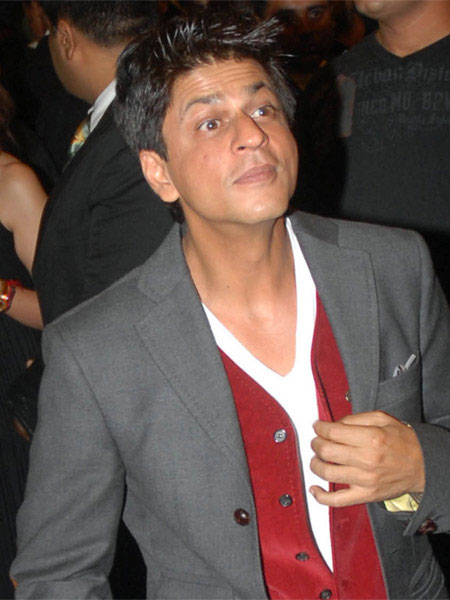 While everything looks just perfect with his clothes, clean shaven look and the spiked hair; this photo surely reminds SRK from his hit movie 'My Name is Khan'.
5) Barfi moment!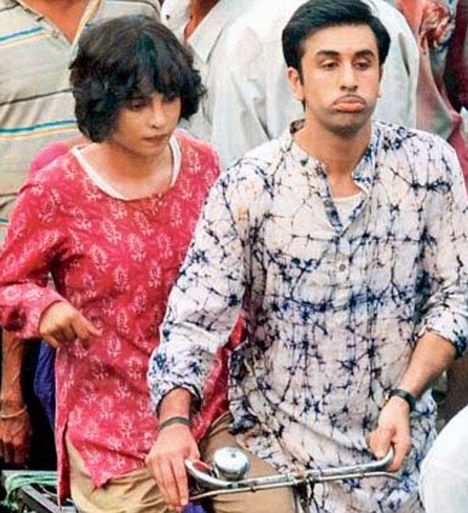 The movie 'Barfi' had many funny faces pulled up by both Priyanka Chopra and Ranbir Kapoor; but this surely would qualify for the best one.
6) Sona photobombs on Riteish's selfie moment!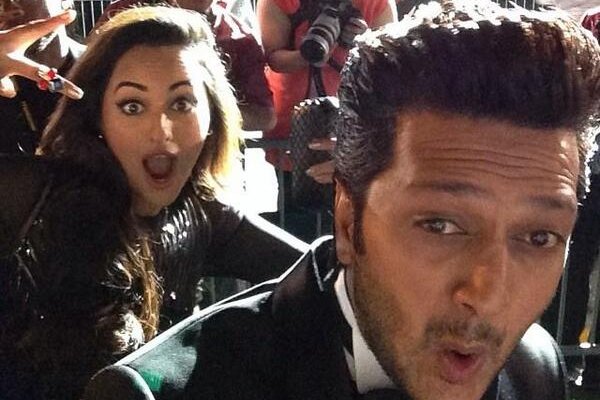 It is a known fact that Sonakshi Sinha is high on selfies and this is surely evident in this picture where Sona gave one of the most beautiful photobombing moments. Wonder why Riteish Deshmukh is like this!
7) Now, what is bothering Begum Kareena Kapoor Khan so badly!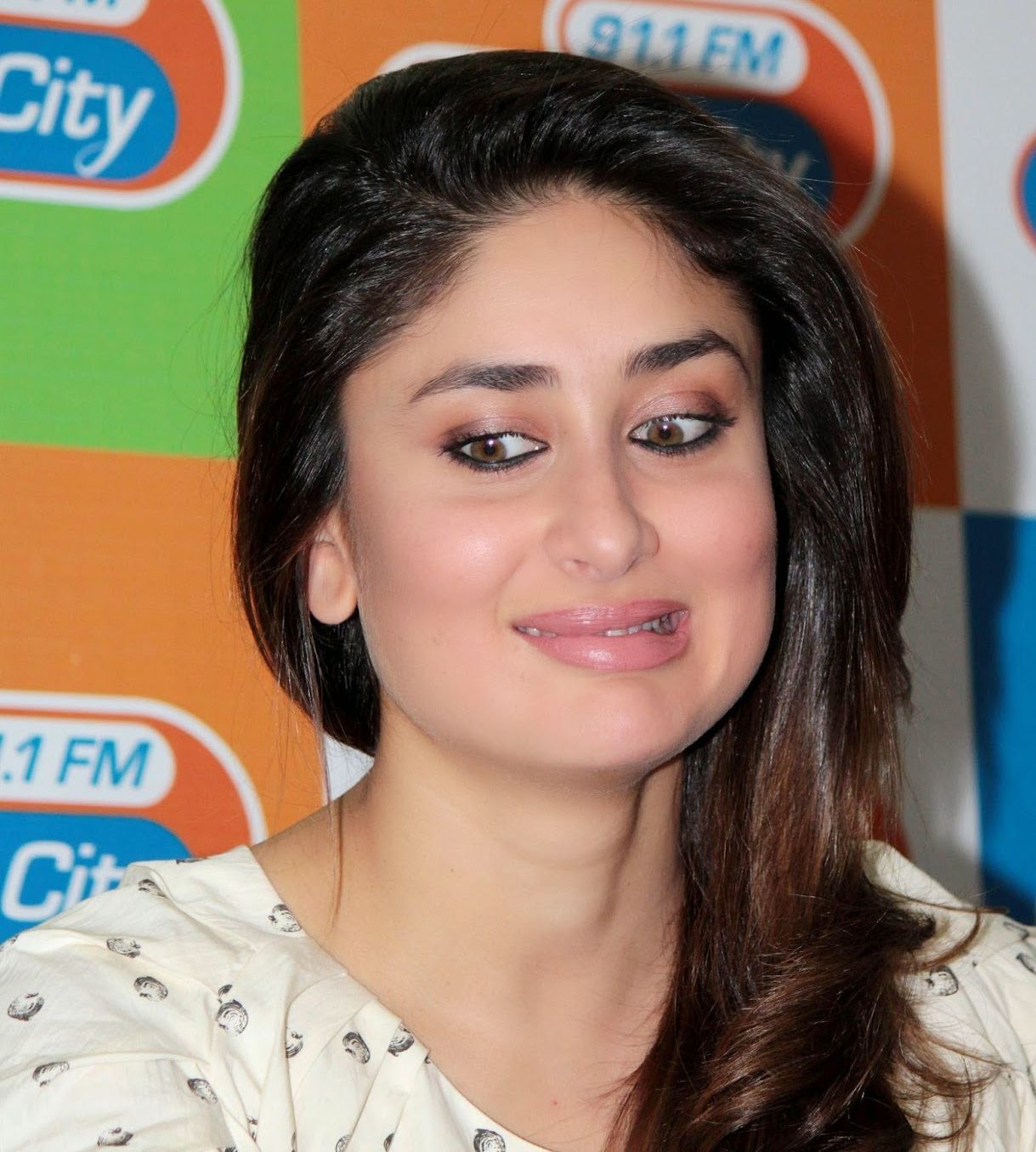 Kareena Kapoor Khan is easily the prettiest faces which Bollywood has, making ladies envy of her Kapoor family genes. And when such a pretty face grimaces this way, one only thinks of getting that thing out of her sight the very next moment.
8) Alia's infamous pout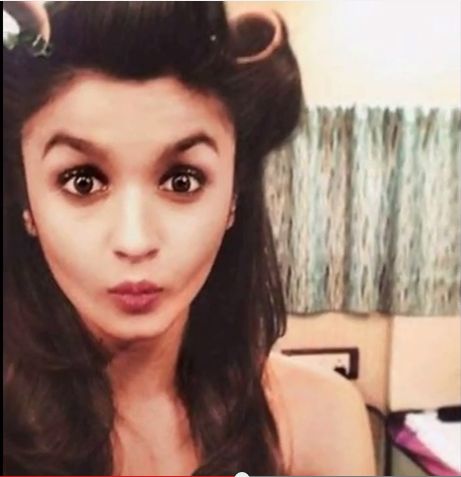 If the Harry Potter series of books and movies gave rise to the 'Pottermania', the selfie savvy Smartphones have brought the 'Pout Mania'; and this selfie from Alia Bhatt epitomises the fact.
9) Caution! Kajol looks angry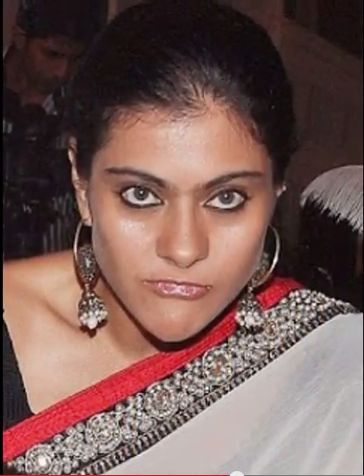 Kajol has been the most appreciated actress of the late 90s and early 2000s, and still gives the audiences glimpses of her acting brilliance. Furthermore, Kajol is known to be straight forward person who conveys her emotions without mincing her words. But still, why does she seem so angry? Perhaps, she didn't like the photographer's timing of this click.
10) Parineeti shushes everyone!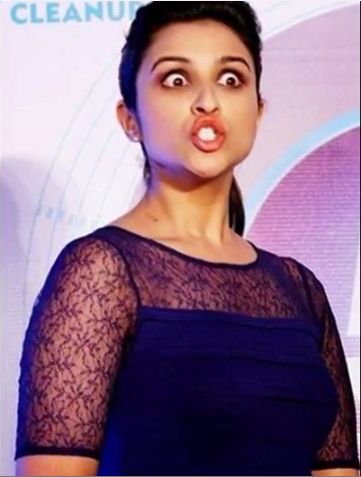 If Parineeti Chopra does a 'Shush' this way, the next moment is bound to have pin-drop silence.
So, these were some of the stupid photos wherein our beloved Bollywood celebrities have been clicked at some awkward moments!