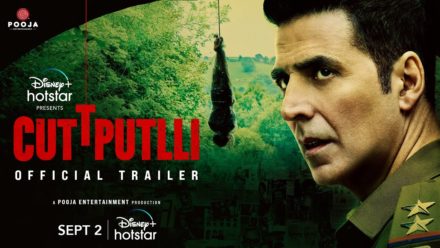 Backed by Pooja Entertainment, the new-age thriller is helmed by Ranjit Tewari and features Akshay Kumar, Rakul Preet Singh, Sargun Mehta, Chandrachur Singh, and Gurpreet Gugghi in lead roles.
Once the quiet and calm town of Kasauli turns into war zone with triple homicide, and cops are racing against time to end the act of crime by this serial killer. With no clue or motive for homicide, Akshay Kumar as Arjan Sethi, the local investigative cop from Kasauli hunts down a psychopath killer, who is killing innocent school girls with his conviction and intelligence,
The film offers a fast-paced and thrilling narrative, not giving much of breathing space to divulge the core conflict. Though the film is an adaptation of a South classic, the Hindi remake is much more subtle and poignant.
SI Arjan Sethi aka Akshay Kumar gives a great performance. He is so controlled and driven in this film, he took the simple role of a cop which has been typed cast for decades, deconstructs it, and recreates a powerful and intelligent investigator, which is probably the most commendable thing.
Rakul Preet Singh once again proves she is the most dependable actress for her subtle and nuanced skills. She keeps her character alive with excellent performance.
Television star Sargun Mehta is a revelation; she just hits the ball out of the park without any effort and makes her presence felt in her debut movie.
Sujith Shankar, Chandrachur Singh, Hrishita Bhatt, and Gurpreet Ghuggi are seasoned actors and don't deliver any false notes in their performances.
Though gruesome and disturbing at times, for cinematic reasons, Cuttputlli offers a smart and racy narrative, with some of the most outstanding performances by leading actors. The movie doesn't let you down and hence it is a must-watch film for all cinema lovers.