Alia Bhatt and Sidharth Malhotra tried new looks at the inauguration of the second Dessange Paris salon here.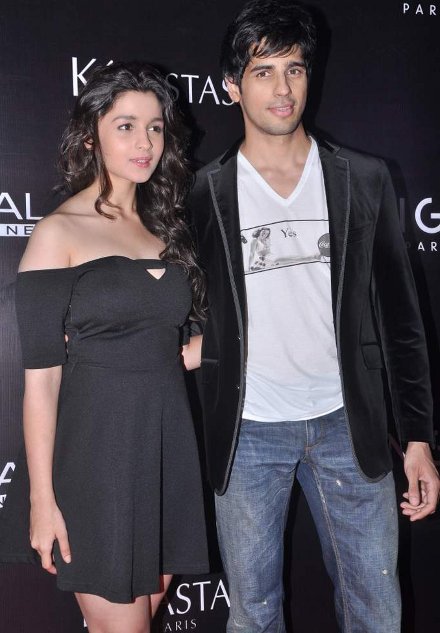 The launch also saw the unveiling of Dessange Paris Autumn/Winter 2013 collection "Paradis Lunaire", which is characterised by deep and rich colours such as plums, purples and greys.
International celebrity stylist Claudia Zorko gave Alia Bhatt an updo with intricate detailing and elegance.
I love the look that Claudia and Christopher (makeup artist Christopher Picault) have designed for me. It is a high being styled by experts who have worked with some of the most beautiful women in the world.
… Alia Bhatt said in a statement.
Even Sidharth was given styling in "Jude Law" spirit and casual makeup.
The experts and stylists at Dessange are amazing. I have never been this pampered at a salon.
Dessange Paris is headed by the Benjamin Dessange who has worked as a hairstylist himself.
Models Nina Manuel and Carol Gracias were also present at the launch.