By Radhika Bhirani
"You made a brilliant ghost", an audience member rightfully complimented veteran actress Moushumi Chatterjee at the ongoing Abu Dhabi Film Festival (ADFF) post the screening of Bengali film "Goynar Baksho", in which she features as an entertaining spirit.
This is a comedy, and it also has a serious side to it
director Aparna Sen cautioned the audience before the film, whose title means "The Jewellery Box", rolled at the Emirates Palace here Tuesday night.
The cautionary note was true – at the outset, it appears to be a comedy film laced with humorous dialogues and an endearing chemistry between two women – essayed by Moushumi and Konkona Sen Sharma. But at the heart of it, the film subtly depicts the transformation of the role of women in Indian society from the late 1940s to 1971.
It is only apparently a comedy, but it is basically about the changing position of women in the society
Sen said post the film's screening.
Several NRI families, all decked up in saris, salwar kameez and kurtas, came to watch the movie and they laughed intermittently. Compliments galore poured in for Moushumi who shared that she had thoroughly enjoyed working in the film.
She plays the elder version of Rasmoni, a woman who is married at the age of 11. She gets a jewellery box containing gold ornaments weighing 5,000 gm when she got married. But she is not able to enjoy the contents as she gets widowed a year later. She grows up to be a bitter old lady who hoards the box even when she dies.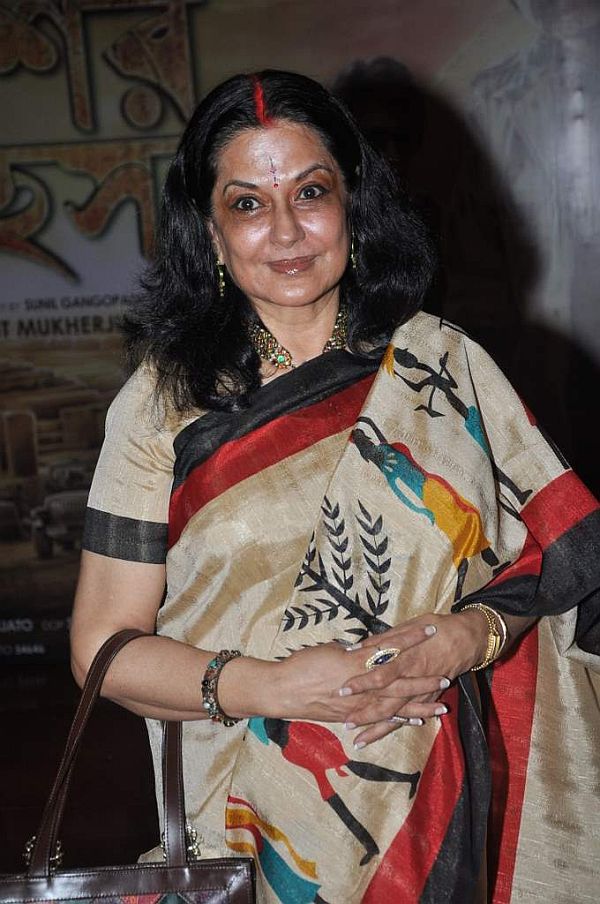 She turns into a ghost. It is her interactions with her nephew's wife Somlata (Konkona) and later with Somlata's daughter Chaitali (Srabanti Chatterjee), who grows up to be a modern girl, which are most endearing in the film.
Sen, who calls it a "strongly feminist" film, uses the three characters to tell the tale which is based on Shirshendu Mukhopadhyay's book "Rashmonir Sonadana". The director has tweaked the film's ending.
In the book, the jewellery box doesn't complete its journey. The first generation uses it as blocked capital, the second generation uses it as pawn to raise some money for a business and the third generation just doesn't want it.

But in the film, the third generation woman is more liberated and gives it all away for a cause. That's my addition to the story
she said here, eliciting applause.