While WAKE UP SID and DO KNOT DISTURB are working quite well with their target audiences, there is something that has surprisingly gone almost unnoticed. Before the box office clash of Karan Johar and David Dhawan cinema, there was also a relatively smaller clash between KAMINEY and LIFE PARTNER around two months back.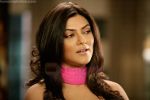 However, both films survived and turned successful, though on different levels. And now KAMINEY as well as LIFE PARTNER have completed 50 days at the box office this Friday. Into their eight week, they are still running at select theatres in different parts of the country even as newer films are occupying majority of shows at the multiplexes.
At the box office, KAMINEY just fell short of being a HIT due to its steep price. However, it's the biggest money spinner till date for Shahid Kapoor since it has collected Rupees 42 crores just from India. With the success of the film, Shahid is the new Mr. Reliable at the box office with at least one successful film every year.
LIFE PARTNER too has done well for itself by being at least a coverage earner. With 21 crores in it's kitty from India alone, it should make some good fortune from satellite and DVD viewing due to its 'family movie' theme. For Tusshar Kapoor, this is another success after GOLMAAL RETURNS while Govinda too is back in the reckoning with first LIFE PARTNER and now DO KNOT DISTURB too doing well.
All in all, some green colour in the balance sheet for Bollywood this season. Thankfully
— By Joginder Tuteja