Paresh Rawal is gearing up for next release in his next film Guest Iin London. During the media interviews, Paresh Rawal talked about Aamir Khan in which he stated that Aamir Khan has earned more goodwill than Tata-Birla over the years.
Paresh Rawal and Aamir Khan has worked in many film but films like Baazi and Andaz Apna Apna was best of them, When asked about comparison between senior actors like three Khans and the younger generation, he said, "I feel comparison between these two generation is not correct because everyone has came in this industry with their X factor. Salman Khan has his own charm and charisma and so as Shah Rukh but Aamir is something different. Aamir doesn't rely on charm or anything. He is a total package and I feel now Aamir has earned more goodwill than Tata-Birla as people come to watch his film as they know it will be good. It has his many years of continuous hard work that enabled him to earn that kind of goodwill among people. On the other hand, Varun and Ranbir have just started and they are capable and if they will good material to act in then I feel they will prove themselves".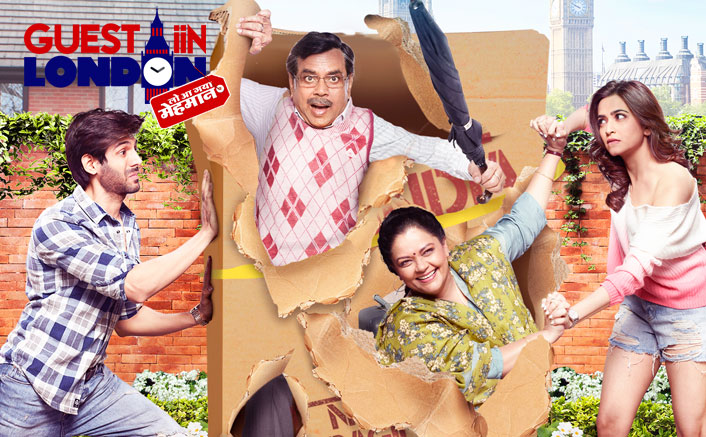 Rawal also talked about working in Sanjay Dutt biopic in RajKumar Hirani film in which he is playing the role off Sunil Dutt, he said, "Working on that film has been amazing experience because of Rajkumar Hirani, Ranbir Kapoor and writing of Abhijat Joshi. I feel Sunil Dutt sahab was very human and he doesn't had any vibe of stardom so it has been gratifying experience playing him on screen. It is chiefly story of father and son. And working with especially Ranbir has been great experience because he is brilliant actor and very terrific, unique talent".
Paresh Rawal also talked about working in Gujarati films, he said, "I fell people want to see good cinema regardless of any language. Gujarati films are being made but still they are not able to achieve that quality. I would definitely like to work in Gujarati cinema after all it is my mother tongue. There is very rich literature in Gujarat but filmmakers still haven't explored that side of it".
Talking about his choice of roles, he said, "I never go by any particular genre. A role which well written, challenging and scare me to attempt that, I always wanted do such kind of roles".
He also talked about his journey as actor, he said, "I think my journey has been meaningful and satisfying. I don't have any regrets from my flops films as well because of them I was able to run my house and I have only learned from the failures of it and I feel over the years I have grown as an actor and improved my craft of acting".
Paresh Rawal will be seen playing role of India's Prime Minister Narendra Modi in his biopic, talking about the same, he said, "As of now, we are locking the script. There are 3-4 different scripts we are working on so we will start shooting of that film in March next year."
Paresh Rawal's Guest Iin London also stars Kartik Aaryan, Kriti Kharbanda and Tanvi Azmi in pivotal roles. It is directed by Ashwini Dhir.
It is releasing on 6 July, 2017.