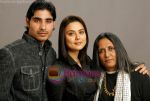 At this very moment production-designer Tamara Deverell (who has designed for films like Crash and X-Men) is working on a ship to be used in Deepa Mehta's film which would replicate the one that sailed from India to Canada in 1914.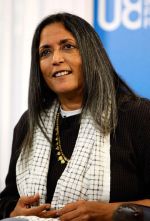 Says Deepa excitedly, "We actually found a ship in Vancouver which resembles the original Kamagata Maru in most details. Now Tamara is doing it up deck by deck."
Deepa's ship will replicate the one in James Cameron's Titanic in its size. "But of course Cameron's ship was a brand new luxury cruiser. Ours would look like a worn-out used ship carrying hungry angry Indian immigrants. The challenge is to make the ship look used without losing out on the cinematics."
Deepa Mehta's ambitious period film Kamagata Maru just got its glamour quotient. Sriya Saran who was last seen in Hindi cinema with Emran Khan in Mahesh Bhatt's Awaraapan, is all set to play the female lead in Deepa's film.
This is so far the only female member of the cast helmed by Akshay Kumar . Sriya will be co-starring with Toronto-based entrepreneur Ajay Virmani's son Vinay Virmani .
Ajay and Akshay Kumar have been friends for decades. Akshay has in fact watched Vinay grow up from a boy to a trained actor. Debutant Vinay Virmani's presence in Kamagata Maru could perhaps be tracked to Akshay's personal and professional rapport with the boy's father.
But Deepa currently in pre-production, says she chose Vinay and Sriya for their talent. "Vinay is a very talented Indo-Canadian actor. He was trained at the Lee Strasberg Institute. I would never compromise on my casting. As for Sriya she's a lovely girl and very gifted. I met her while she was shooting for my brother's film in Delhi and I took an instant liking to her."
Sriya is over the moon.
"I was doing Deepa's brother Dilip Mehta's film What's Cooking in Delhi earlier this year. That's when I met Deepa and decided I've to work with her one day. I didn't know at that time that it would happen so soon. I'm very excited about working in a project like this. This would be my second international project," says Sriya whose cross-cultural romantic comedy The Other End Of The Line with Jesse(Desperate Housewives) Matcalfe opened quietly this Halloween in the US.
Sriya is naturally disappointed with the lack of fanfare for her first foreign release.
"I was busy shooting for my Tamil film. And couldn't go. I don't know what plans the distributors have for the film. But I enjoyed shooting with Jesse. What impressed me was that he came so thoroughly prepared from the US. It encouraged me to do my best," says Sriya who shot a huge hit Sivaji: The Boss with Rajnikant and is now doing a film with Rajnikant's son-in-law Dhanush in Tamil.
"It's good to be seen eligible to work with Rajni Sir and Dhanush and Jesse Metcalfe, no?" shoots off Sriya.
By Subhash K Jha